The Kenya rugby fraternity has paid glowing tribute to departed former Kenya Harlequins player and coach who enjoyed great success with the club
The Kenya rugby fraternity has paid tributes to former Kenya Harlequin player and coach Edward Kinyany who passed away on Tuesday.
Kinyany, popularly known as Ogre, played for Harlequins to great effect before coaching the team to three straight Kenya Cup titles from 2010-2012 before serving as the club chairman during the 2012-13 season.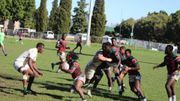 Kenya Simbas could have an easier path to qualifying for their first Rugby World Cup after World Rugby expanded the 2027 tournament.
"His contributions extended beyond domestic accolades; he was an integral part of the Kenya Simbas coaching staff that led the Kenya Simbas to multiple Elgon Cup triumphs and the 2011 Africa Cup title under the guidance of Michael "Tank" Otieno," Kenya Rugby Union chairman Sasha Mutai said in his tribute.
"On the rugby field, Ogre was a towering presence and a relentless competitor, yet off the field, he exuded a gentle and larger-than-life personality that left an indelible mark on those he encountered. His absence leaves a void that words cannot adequately fill.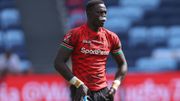 Kevin "Yokoh" Wekesa's remarkable balancing act between rugby success and academics shines as he conquers challenges and eyes the future.
"Our deepest sympathies go out to his family, and we offer our heartfelt prayers for strength during this challenging period."
Kinyany made Harlequins a force when he took over as coach with the team becoming untouchable between 2010 and 2012 when they steamrolled over opponents with ease.
Follow Pulse Sports channel for more news.
The tactician was known for his straightforwardness with his players with his no-nonsense approach rubbing of on the squad who displayed it with their performance on the pitch.