Kevin "Yokoh" Wekesa's remarkable balancing act between rugby success and academics shines as he conquers challenges and eyes the future.
Kabras and Kenya 7s forward Kevin "Yokoh" Wekesa has been bestowed with the prestigious Vice Chancellor Award at the Technical University of Kenya (TUK).
This exceptional recognition pays homage to Wekesa's outstanding achievements not only on the rugby field but also in the realm of academics.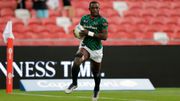 The Shujaa player has described the standards of professionalism at Kabras as "top-notch" and believes other clubs should replicate their model in order to help improve the standards of Kenyan rugby.
Wekesa, pursuing a degree in Mechanical Engineering, has not only excelled academically but has also carved a niche for himself as a rugby virtuoso.
The 23-year-old prowess on the rugby pitch played a pivotal role in securing back-to-back Kenya Cup titles for Kabras Sugar RFC, cementing his status as a hotshot in the sport.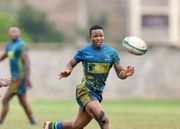 The KCB scrumhalf received his first call-up to the Kenya Sevens set up in September before going on to play a key role in the side securing Olympic qualification.
Expressing his gratitude for the recognition, Wekesa stated, "I just want to thank the school and VC for recognizing my talent. Thanks to the company Kabras Sugar for funding my university education. I am finalizing and awaiting my graduation mid-next year. I will later wait to see what the future holds career-wise."
The journey to success for Wekesa has not been without its challenges. He has had to meticulously balance his demanding academic commitments in Nairobi with the rigors of rugby, played in the heart of Kakamega, all while representing his nation.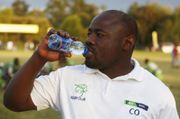 KCB comprehensively thrashed Menengai Oilers to reach the final of the Impala Floodlit Trophy against Nondies for the second year in a row, but Olago remains far from convinced.
Reflecting on the challenges he faced, Wekesa remarked, "It has not been easy, especially with long traveling hours to Kakamega and back to Nairobi for early Monday classes, all the while maintaining the fitness required by the club. The club has had partnerships with different teams to help me maintain my fitness level while at school, but the better part of the season found me on a long holiday and fully immersed in Kakamega."
He continued, "Also, with the backdrop of the COVID-19 pandemic, we had an entire year of training with schools on a break. After that, it was early mornings at the national team and then straight to class, trying to strike a harmonious balance between both aspects of my life."