Olago has assured Kenyans ahead of their final Pool B encounter against Hong Kong on Tuesday at Nyayo Stadium.
The national men's rugby Under 20 head coach Curtis Olago has revealed what his side will work on in order to get a positive result against Hong Kong in their final Pool B clash of the ongoing World U20 Trophy on Tuesday.
Olago has already revealed the squad to face Hong Kong on Tuesday and has opened up on what they are working on, having identified what made them collapse in the second half against pool leaders, Spain.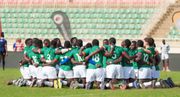 A win for Chipu will put them third, enough for a fifth place playoff spot.
"We need to kill the mistakes that we made, especially in the second half. We are working on an exit strategy in order to improve," Olago said.
The gaffer, who also doubles up as the KCB RFC head coach also praised his team saying they have done well in the tournament and have improved considering they did not take part in any friendly matches beforehand.
"These boys keep improving with every game. Remember this game (against Spain) was just their second game. We need to encourage them. Keep it positive and we will play well. Do not worry."
Captain Michael Wamalwa has also shared in his coach's sentiments, adding that the tournament has given the players 'a lot of exposure' they can learn from moving forward.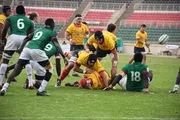 Chipu kept a physically-imposing Spain at bay in the first half, but capitulated dramatically in the second half in their Pool B clash.
"We will work on our exit kicks. Our kickers let us down against Spain but we will work on that. We are focusing on it one game at a time.
"It is rugby. Win, lose or draw, it is a game at the end of it all. Admittedly, there are better teams than us. We have gained a lot of exposure which can only help us moving forward."
Kenya will face Hong Kong at 12 PM on Tuesday at the same venue.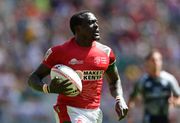 The former Shujaa star has traded the private sector for public service after his highly decorated rugby career.