The Tanzanian clarified the rumours that he 'cast a spell' on Ingwe after leading them to their last league title 25 years ago
Former AFC Leopards head coach Sunday Kayuni, who led the team to their last Premier League title in 1998, has broken his silence on the long-standing rumours of a 'curse' he allegedly left on the club.
Speaking from his current position as a CAF coaching instructor, Kayuni denied ever cursing Leopards and urged the club to focus on strategic changes to reclaim their former glory.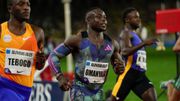 The Commonwealth Games champion has sweet memories of Austria since it was the first place he ever run under 10 seconds.
Since Kayuni's departure in January 1999 following a misunderstanding with the club's chairman at the time, Francis Chahonyo, AFC Leopards have struggled to keep up with their arch-rivals, Gor Mahia, who have dominated the league in recent years.
Despite his success with the team and subsequent settlement of his dues through FIFA, Kayuni's departure had fueled speculations that he had left a curse on the club.
However, the Tanzanian coach expressed surprise at the resurgence of these rumours in recent times and asserted that he holds no grudge against the club.
"It's been a long time since they won the title, and they should look at where they went wrong and correct themselves by making good signings and organising themselves," said Kayuni, emphasizing that his alleged curse was not the reason for their struggles in the Kenyan league as per Tanzanian publication, Mwanaspoti.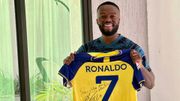 Crowds watched in dismay as Congolese fan snatched Cristiano Ronaldo's signed jersey.
Kayuni further clarified that his departure from the team was due to a misunderstanding over unpaid dues, and he sought legal intervention to ensure he was compensated appropriately.
"They should leave me. I have my other things; I have completely forgotten them. Right now, I don't like to talk about it. Many years have passed," he asserted, highlighting his desire to move on from the past.
Interestingly, the controversy surrounding Kayuni's alleged curse resurfaced in 2019 when he was quoted by Goal, seemingly confirming the curse.
However, the coach now maintains that his previous statement was taken out of context and misunderstood.
With the 2023-24 FKF Premier League season just around the corner, AFC Leopards will be eager to put the rumours to rest and focus on reclaiming the top spot in Kenyan football. Kayuni's call for strategic changes and prudent player acquisitions might be just what the team needs to turn their fortunes around.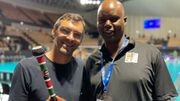 The Kenyan tactician was pleased to meet the Brazilian after watching his side exit the FIVB Women's Volleyball Challenger Cup.
The club's faithful are hopeful that the renewed efforts from the management and coaching staff will lead to a successful campaign in the upcoming season.
AFC Leopards' quest for their next league title kicks off on August 26, and all eyes will be on the team as they strive to break their trophy drought and prove that no curse lingers over the proud football institution.