Who are the highest paid female footballers of 2023?
Ahead of the ongoing 2023 FIFA Women's World Cup, Forbes magazine recently published the list of the 15 highest paid players currently representing their countries in Australia.
As expected, the list featured some well-established female players, with a majority of them representing the United States, who have won each of the last two editions of the tournament, including Meghan Rapinoe and Alex Morgan.
According to the Forbes list, less than 10% of what both Morgan and Rapinoe earn comes directly from their respective salaries, i.e. the money they earns on the pitch for playing.
The rest comes from their activities off the pitch, such as the sponsorships that the player has or the national team. This is understandable considering the men's version of the game sees players earn significantly more than what the women earn.
But who are some of the World's highest earning female football players?
Highest paid women footballers of 2023
10. Sofia Huerta | USWNT | $1.3 million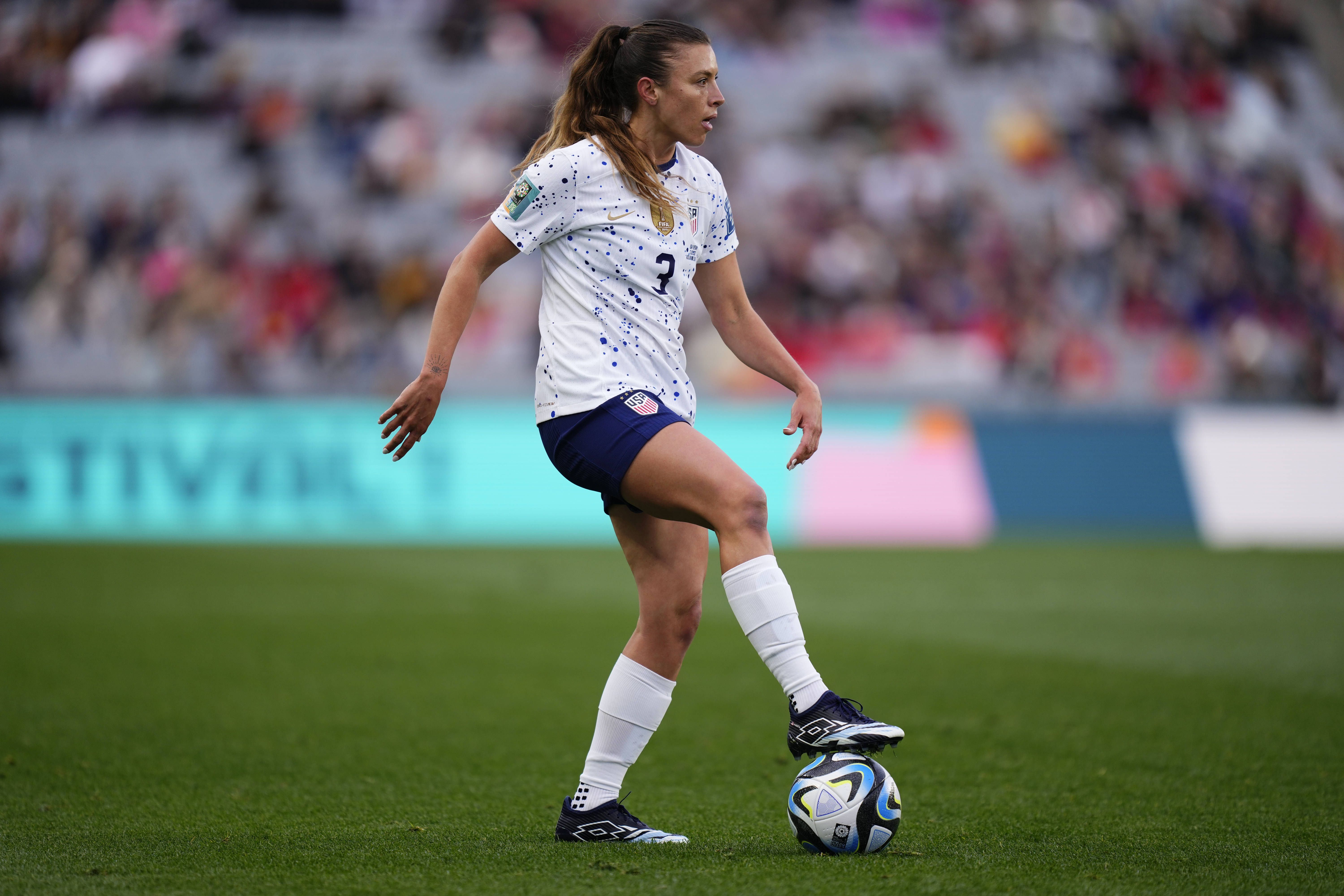 Huerta is tenth in a list filled mostly with American players.She plays as a right back for OL Reign in the National Women's Soccer League.
She is the only player on this list to have represented two different national teams, having started for Mexico before switching allegiance for the USA.
Aside from her salary, The 29 year-old also earns more through sponsorships, including Italian sportswear brand Lotto.
Huerta, a Boise native, has been wearing Lotto footwear on the field, appearing in Lotto's campaign at DICK's Sporting Goods, and promoting the brand through social media and appearances.
She also has endorsements from Mexican-American brands De La Viuda Hot Sauce and Siete Foods, as well as three other sponsors.
9.Rose Lavelle | USWNT | $1.4 million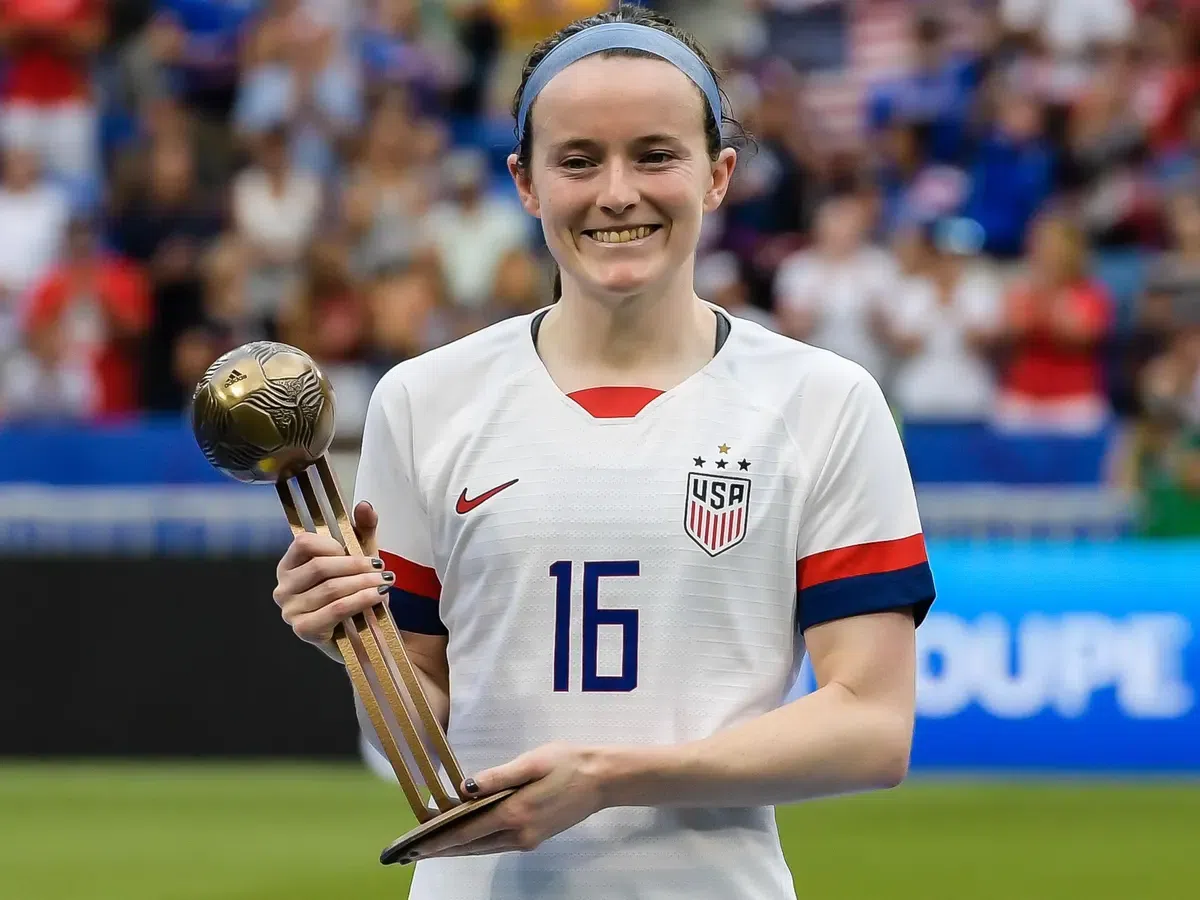 Injuries have limited Lavelle in recent years, including a knee injury this spring that at one point seemed to threaten her availability for the World Cup, but there is no arguing with her talent when she's healthy. The OL Reign midfielder endorses Nike, Icy Hot and Chipotle.
8.Lindsey Horan | USWNT | $1.5 million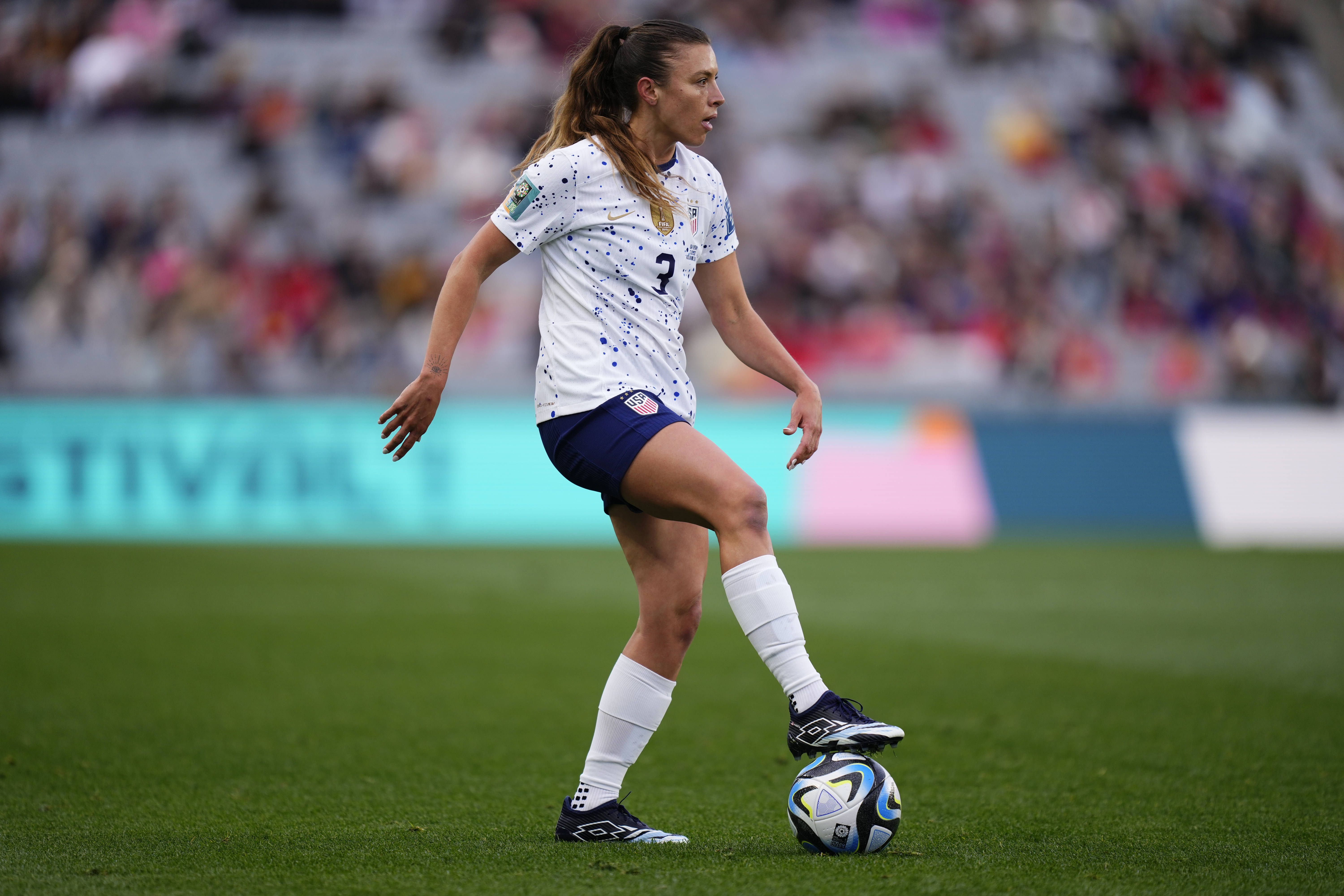 Ninth on the list of the top ten highest paid women footballers is Lindsey Horan., Horan is the only member of the USWNT playing club soccer outside the NWSL. She spent 2022 on loan to France's Olympique Lyonnais Féminin and signed a permanent contract with the team this summer.
Away from the field, she endorses eight brands, including Cheribundi cherry juice and Microsoft's Xbox.
7.Sophia Smith | USWNT | $2 million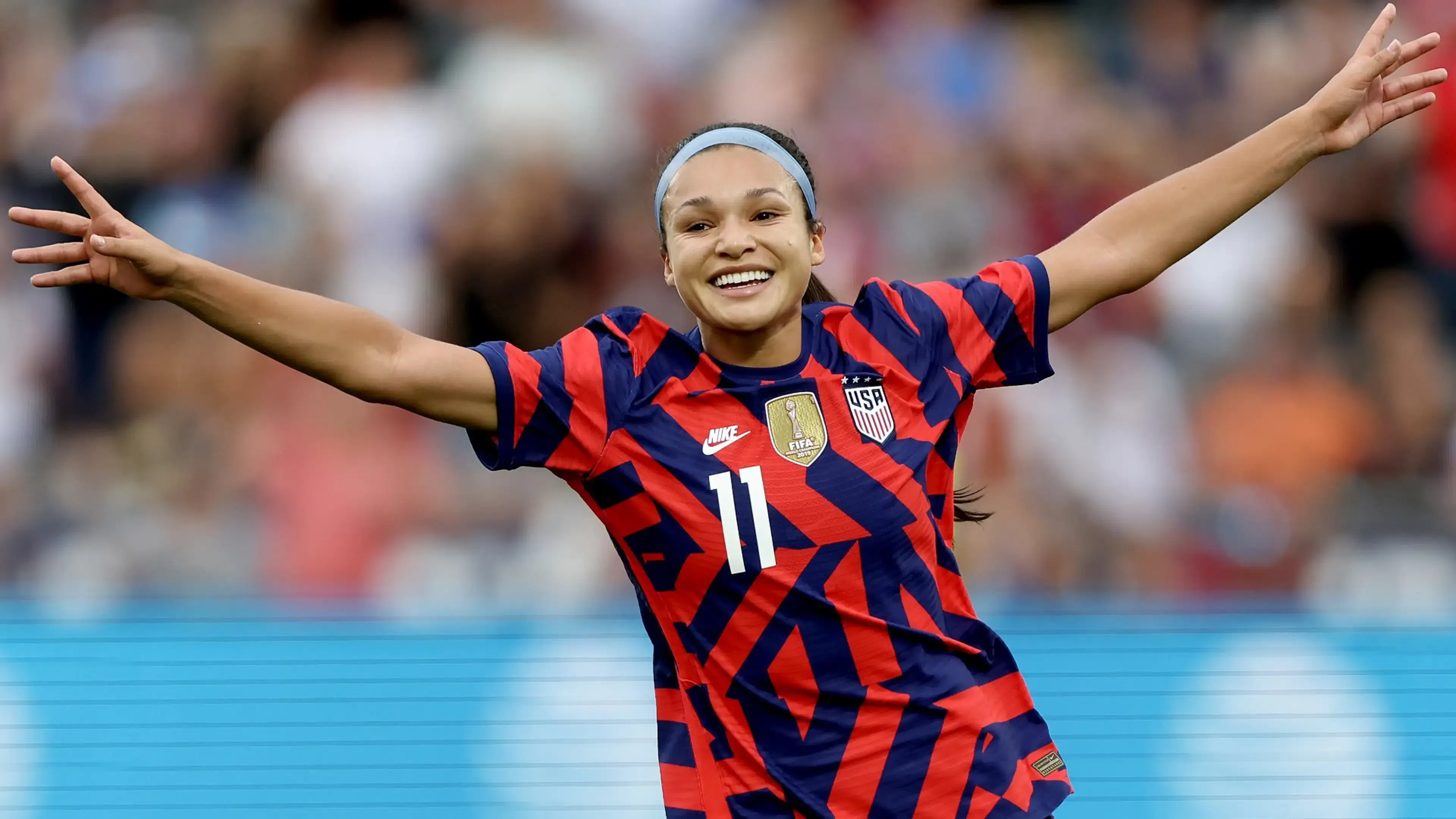 Sophia Smith is eight on the list of the highest paid women footballers at the World Cup.
She won the American league title with Portland Thorns, earning the league MVP, and she is off to a similarly spectacular start in 2023, with ten goals in 13 league appearances.
Smith is also becoming an influencer for brands like Ally Financial and BioSteel, climbing to 161,000 followers on Instagram and more than doubling her social media following over the last year, according to the new SponsorUnited report. Smith will turn 23 during the World Cup's Round of 16, on August 10.
6.Julie Ertz | USWNT | $2 million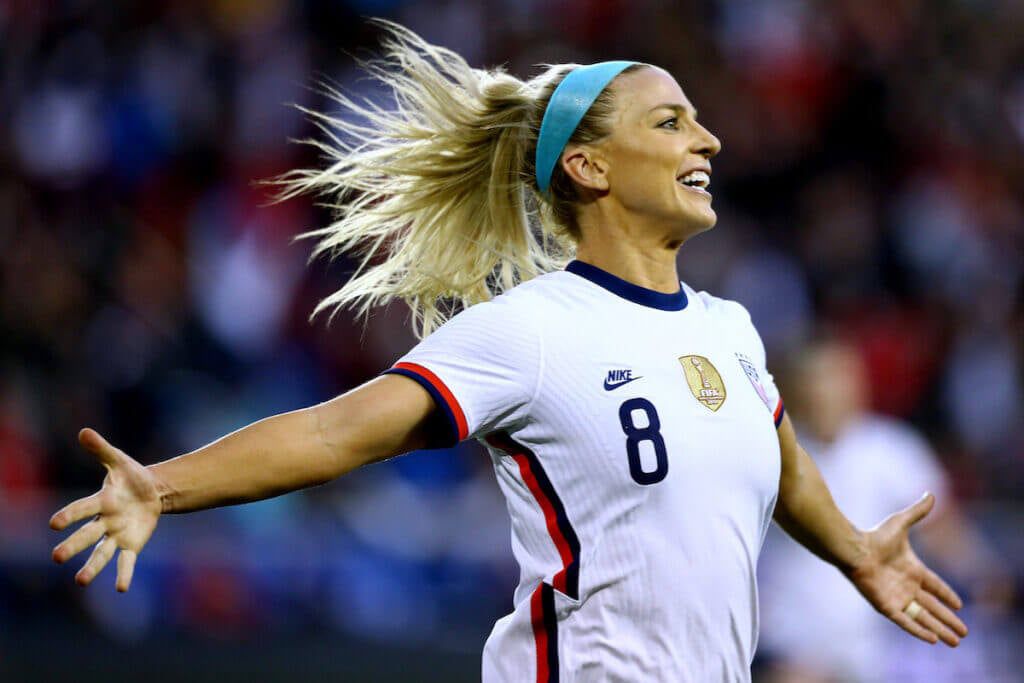 Julie Ertz is the seventh highest paid female footballer of 2023. She is married to Arizona Cardinals tight end Zach Ertz, gave birth to a son in August and returned to competition with Angel City FC in April.
Ertz is a key defensive presence in the midfield, which is a boost to the USWNT, having not been part of the team since 2021 for obvious reasons.
She has deals with eight brands, including Subway, LaCroix and Spotify.
5.Crystal Dunn | USWNT | $2.2 million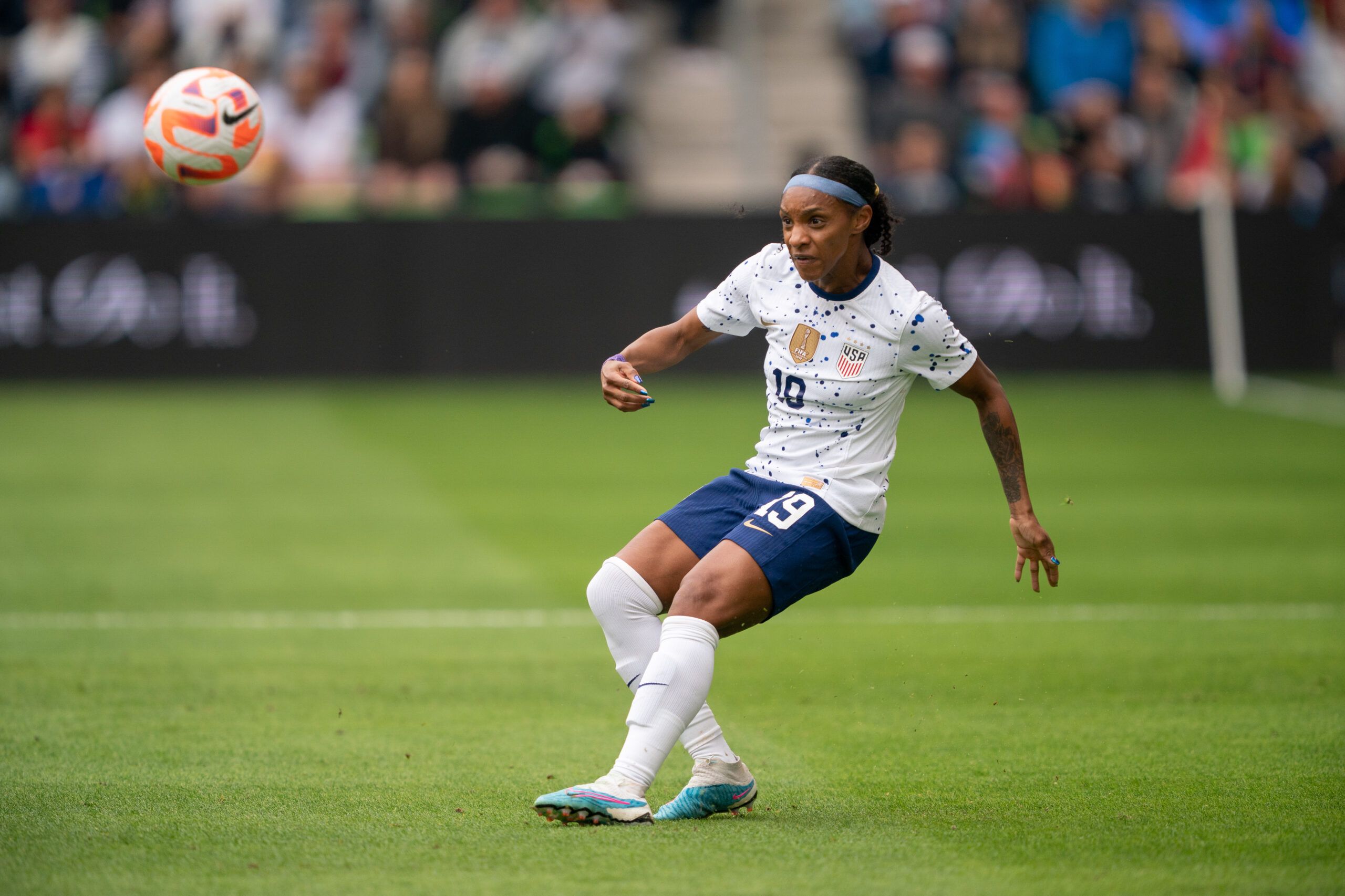 Sixth on the list of the highest paid women footballers is Crystal Dunn, who is arguably the most versatile player in women's soccer, lining up as a midfielder for the Portland Thorns and typically as a left back for the U.S. national team.
She missed most of the 2022 season after giving birth to a son, is back in peak form this year, being selected for the NWSL's "team of the month" for April and May. She also has long-term sponsorship deals with Nike, Frito-Lay, Mastercard and Therabody.
4. Trinity Rodman | USWNT | $2.3 million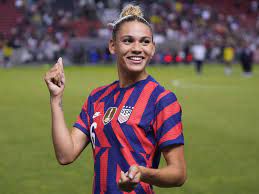 Trinty Rodman is the daughter of Basketball Hall of Famer Dennis Rodman. One may argue that her name and heritage has played a big part in her being as marketable as she is, but the USWNT forward is making plenty of opportunities for herself as one of the sport's most exciting young players.
After winning the NWSL's Rookie of the Year Award in 2021, she signed a four-year, $1.1 million extension with the Washington Spirit—the biggest deal in league history—and she has long-term partnerships with a half-dozen brands, including Adidas and Unilever.
3.Alexia Putellas | Spain | $4 million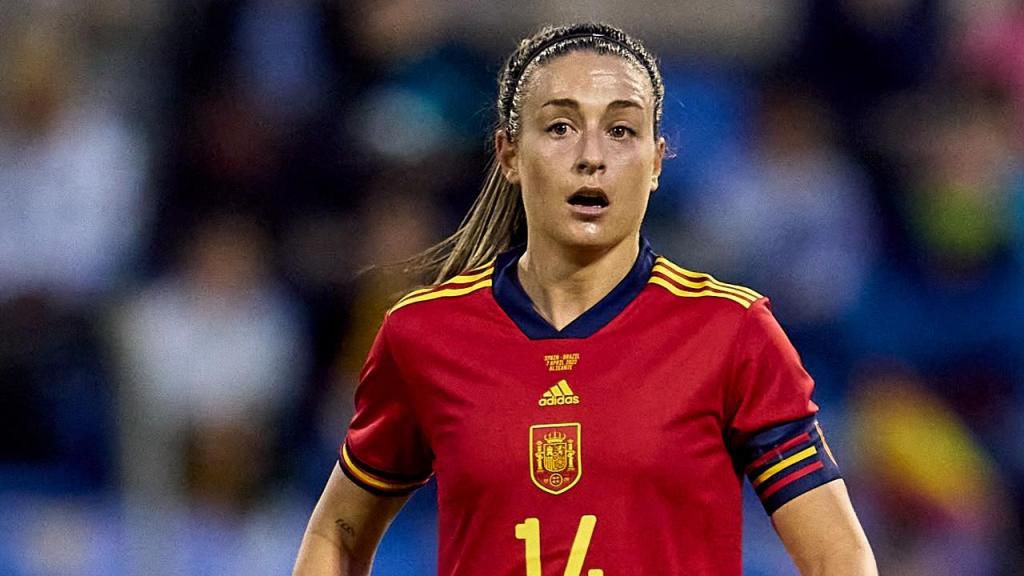 Alexia Putellas is the winner of the 2021 and 2022 Ballon d'Or Féminin, an award granted annually to the world's best women's soccer player.
Putellas has three million followers on Instagram and ranked as the sport's second-most-influential player on the app in a recent Nielsen report, trailing only Switzerland's Alisha Lehmann.
The FC Barcelona midfielder, who tore her ACL last July but returned to action in April, has a dozen long-term endorsement deals and was the subject of an Amazon Prime Video docuseries released in November 2022.
2.Megan Rapinoe | USWNT | $7 million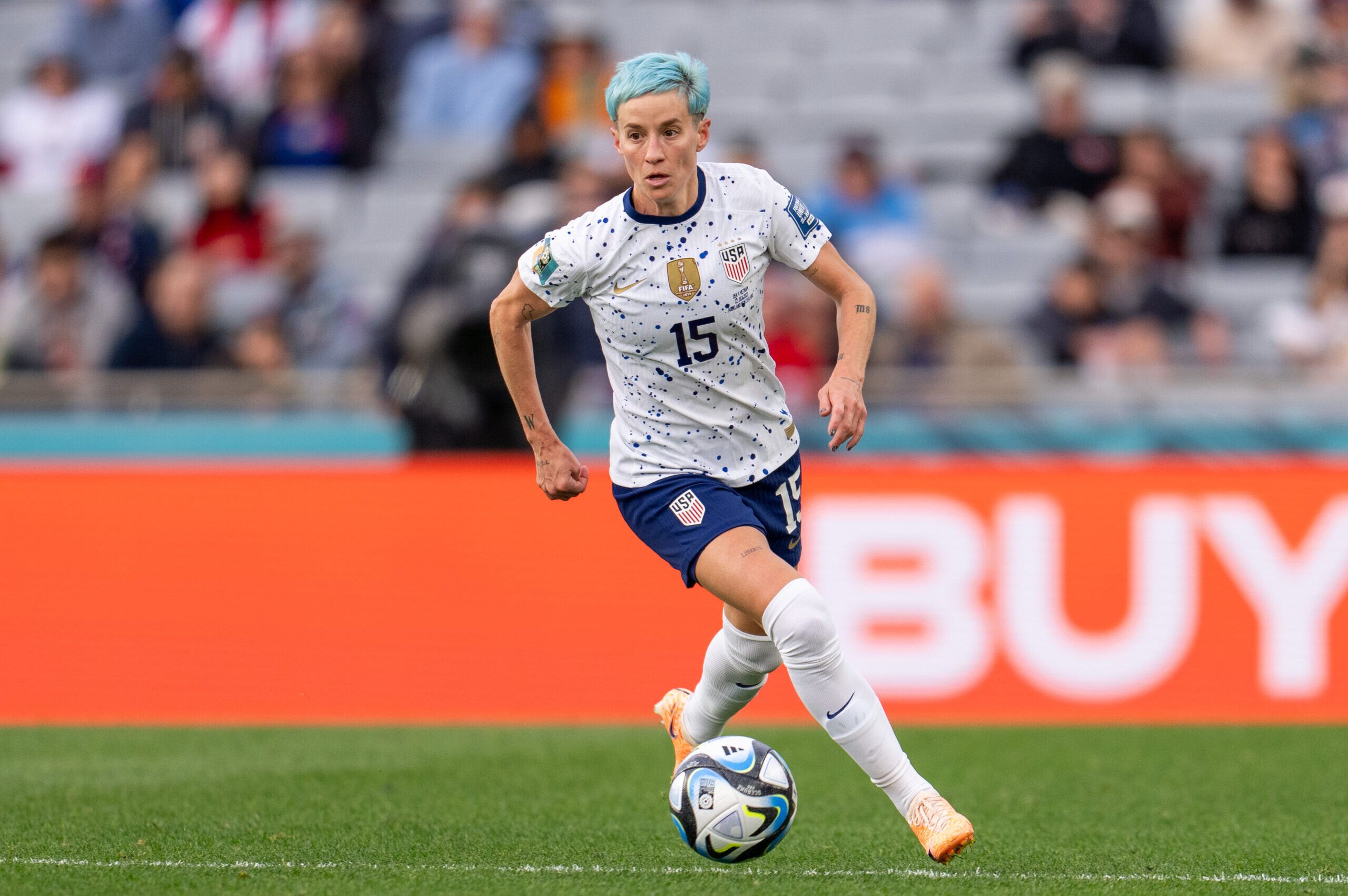 Megan Rapinoe does not need much introduction, and it is not surprising that she makes the list as one of the top two highest paid female footballers in the world.
Recently, the 2019 Balon d'or feminin winner winger took an equity stake in Venus Williams' plant-based food startup, Happy Viking, and in December she launched a production company called A Touch More along with her partner, WNBA legend Sue Bird.
The OL Reign winger, who is taking part in what she has said is her last World Cup,has the most branded social media posts of any women's soccer player, according to a new report from SponsorUnited.
1.Alex Morgan | USWNT | $7.1 million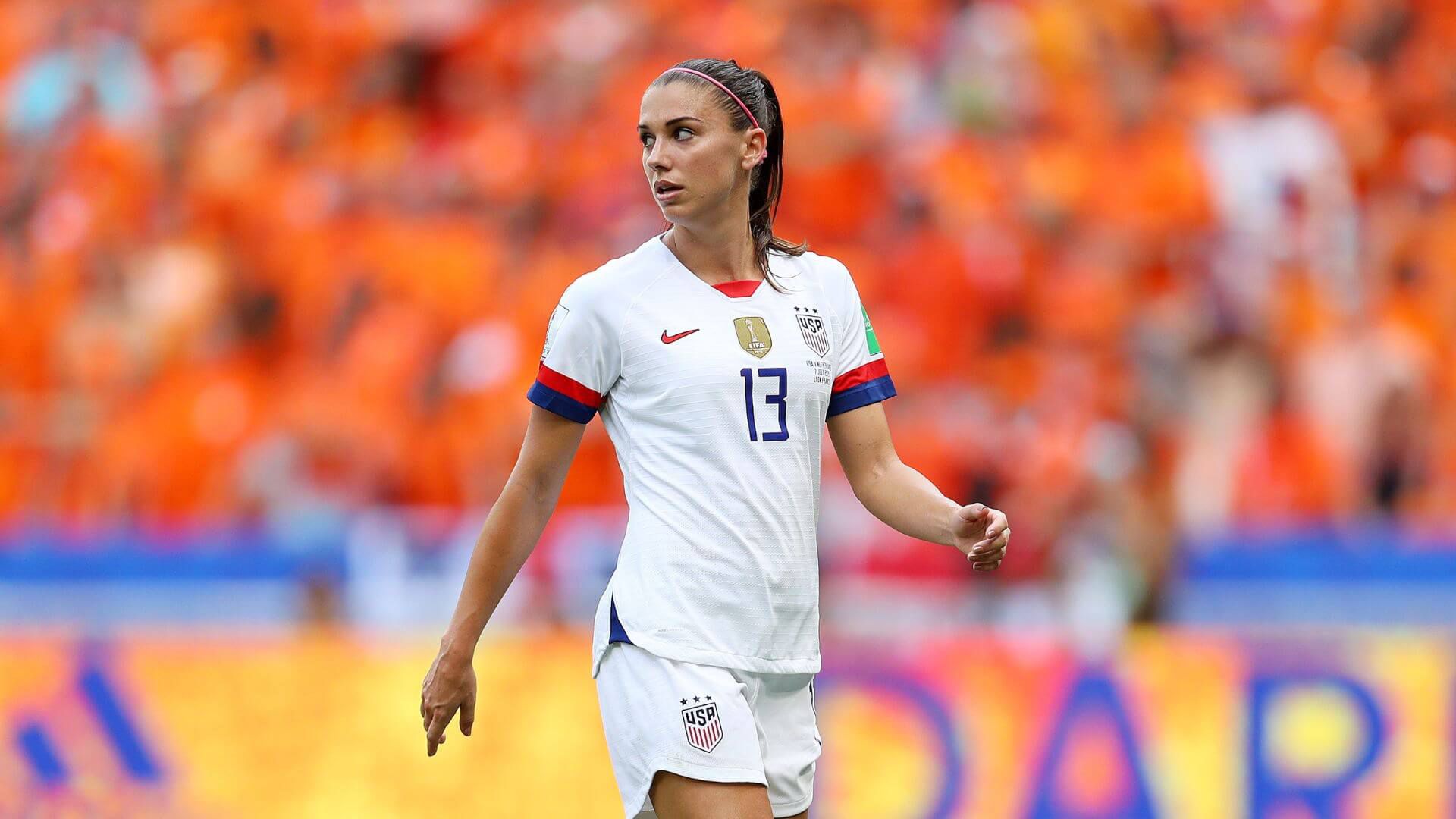 Alex Morgan is top of the list of the highest paid female footballers of 2023, a list she has topped for years.
Morgan has a valuable endorsement portfolio that includes Hublot, Cola-Cola's Bodyarmor and Anheuser-Busch's Michelob Ultra, which featured her in a Super Bowl commercial alongside other celebrities, including Serena Williams and Succession star Brian Cox.
The San Diego Wave striker is also a cofounder of media company Togethxr, which is producing a Netflix docuseries on America's latest World Cup run that is set to launch in the fall. And she is bolstering her philanthropic efforts with a foundation launched in March.