The US-born defender was delighted to have earned his first cap for Kenya as Harambee Stars thrashed Seychelles on Monday
Harambee Stars defender Nabi Kibunguchy could not hide his delight after earning his maiden cap for Kenya.
Kibunguchy came in the 89th minute of Kenya's World Cup qualifier against Seychelles which they won 5-0 as coach Engin Firat sought to close out the game.
The defender did not have much to do as the game was already done and dusted but was still delighted that had a bite of the cherry, having waited for a long time.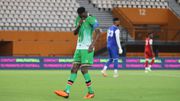 Harambee Stars captain Michael Olunga scored a quick-fire brace as Kenya recorded their first win in the 2026 FIFA World Cup qualifiers following a 5-0 thrashing of Seychelles.
"A debut and more importantly 3 points today! What a great ending to my first camp with the Harambee Stars. Onwards and upwards from here," he posted on social media.
The Orlando City players received his maiden Harambee Stars call-up for the two World Cup qualifiers against Gabon and Seychelles and having failed to get onto the pitch in Franceville, Firat handed him an opportunity on Monday.
The American-born defender first sent Firat a 'come get me plea' in September after being snubbed for friendly matches against Qatar and South Sudan and after also missing out on last month's friendly with Russia, he will be hoping to build onto this for more caps and playing time.
Kibunguchy recently explained how his rich family heritage played a significant role in his decision to choose Kenya over USA.
"It is my roots, my parents are from here, my grandparents so I really wanted to go to my roots. I really love this country and I really want to compete and just play for this part of the majority," he said.
"It is really good, it is just all the hard work that I have put in the last few years as a professional it's really paying off into getting this call-up and just ready to contribute as I can and just be involved in this group as much as I can."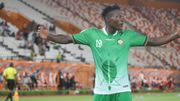 Pulse Sports rates how Harambee Stars players performed in Kenya's 5-0 thrashing of Seychelles
Born in California and raised in Sacramento, Kibunguchy is the son of Herbert Kibunguchy, a former California Department of Transportation engineer, and a nanny who separately emigrated from Kenya to the United States as teenagers to pursue their education, ultimately meeting and building a life together in their new country.
His father later returned to Kenya, where he currently serves as the Bungoma County Executive Committee Member in charge of Environment, Water, and Natural Resources.
Follow Pulse Sports WhatsApp channel for more news.