Al Duhail coach Christophe Galtier has read the riot act to Michael Olunga and his teammates in a bid to spur them to success after a less-than-impressive start to the season.
Al Duhail manager Christophe Galtier has told his players to show some seriousness if they want to defend their league title after a less-than-impressive start to the season.
Galtier joined Al Duhail during the October international window following the sacking of title-winning coach Hernan Crespo who had won just two of his previous seven matches.
The former Paris Saint-Germain coach's first competitive match in charge was Tuesday's Asian Champions League seven-goal thriller against a Cristiano Ronaldo-led Al-Nassr, which his side lost 4-3, with Harambee Stars captain Michael Olunga scoring the third goal for Al Duhail.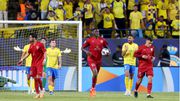 Harambee Stars fans have expressed mixed reactions to Michael Olunga's goal scoring performance against Cristiano Ronaldo's Al-Nassr, making comparisons to his recent profligate performances for Kenya.
As he embarks on his first league match away to Al-Shamal on Saturday, Galtier wants his side to wake up from their slumber if they have to avoid seeing their season end early.
"A very important match awaits us, and the importance of the match comes from the fact that the team lost a number of points in the previous rounds, and our ambition is reaching the top," Galtier said in Friday's pre-match press conference.
"After the end of our match versus Al-Nassr, I told the players that the team must return to victories again with spirit and seriousness, and although travel and our match versus Al-Nassr will affect the players, we worked hard to prepare them physically and technically.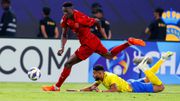 Michael Olunga scored and provided an assist for Al Duhail but it was not enough as Cristiano Ronaldo and Sadio Mane secured all three points for Al-Nassr in the Champions League
"We had many opportunities to score and we lost due to the individual skills of Al-Nassr players. When I watched the recording of the match, I found that the players performed what was required of them, and the physical and technical performance was good, even though they played under pressure, but unfortunately, we lost."
The former Lille coach said he has been working on a winning formula for his side in the last two weeks and wants them to win while playing with flair.
"When the coach comes after the start of the season, he needs time to study and analyse, but I took over my job and had a prior idea about the team and immediately began working to address everything that I observed and we are working to implement the team's technical strategy," he added.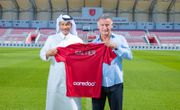 The immediate former PSG head coach will be tasked with helping the side defend their league title as well as go all-in in the Asian Champions League while getting the best out of top players like Harambee Stars captain Michael Olunga and Philipe Coutinho.
"Since I assumed my duties, we have been working hard in training in order to make the players' performance improve day after day, and the most important thing for me is the confidence of the players.
"I want to see my team playing beautiful football, and this is the shortcut for the team to return to the right track. Therefore, the players' performance must be good, whether in training or matches."
Galtier will be relying on Olunga for goals again with the Kenyan striker third on the goal scorer's charts in the league with five from as many games.
Al Duhail can ill afford to lose Saturday's match as they are fifth on the standings with 10 points, five behind leaders Al Rayyan, who have played a game more.
Follow Pulse Sports channel for more news.