Chelsea legends John Terry and John Obi Mikel have lifted the lid on what made Kevin De Bruyne and Mo Salah 'flop' at the club.
Chelsea legends John Terry and John Obi Mikel have lifted the lid on why both Mo Salah and Kevin De Bruyne failed to make the grade at Stamford Bridge.
Both players have since gone on to be iconic Premier League players for City and Liverpool respectively, but they were amazingly part of Jose Mourinho's set up at Chelsea at some point.
De Bruyne is the heartbeat of City's midfield, having won 13 major honours since his arrival in 2015 - including last season's Treble.
His standards on the pitch are so high but according to Mikel, he was apparently a bad trainer in his time with the club.
His alleged low application in training even led to the Belgian picking up a fight with Cameroon legend Samuel Eto'o in January 2014.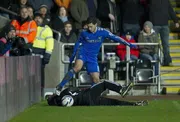 The ball boy that Eden Hazard kicked back in 2013 in Chelsea's loss to Swansea City has gone on to become filthy rich.
"I think Kevin De Bruyne, wasn't the best trainer back then," he told the Obi One Podcast.
"He was somebody that comes to training, and probably because he wasn't playing that much, always having his head down, always angry and sulking. He was like a kid who came to the playground and nobody wanted to play with him.
"I remember when Samuel Eto'o had a go at him and they had a massive fight on the training ground just because he [De Bruyne] wasn't putting in the effort that Samuel Eto'o wanted so they had a massive row on the pitch."
De Bruyne's departure coincided with Salah's arrival, but the Egyptian didn't fare much better - playing fleetingly over his 18 months in the blue of Chelsea before leaving initially on loan to Fiorentina in February 2015.
And while Salah, who has won six major major honours at Liverpool, didn't enrage a team-mate to the extent that De Bruyne did - he did occur the wrath of then manager Jose Mourinho which reduced him to tears during half-time of a match.
"They were so unlucky that the boss, Mourinho, then didn't take any prisoners," Mikel said.
"If you weren't doing your job, it didn't matter who you were, he would have a go at you.
"He had a go at Mohamed Salah at half-time once and he was in tears crying. We thought 'OK, he's going to let him back on the pitch" but then he destroyed the kid and then pulled him off. But that was just his mentality back then but would Mourinho do that now? I think no.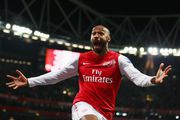 Despite all the wonder goals he scored during his successful career, Thierry Henry has ranked the FA Cup strike against Leeds in 2012 as the one that gives him the most joy
"He's become older and more mature and knows how to deal with younger players, and players in general, a lot more now.
"I think that's just how he got the best out of us then and that's how we were when we were successful because of how he wanted us to play, train and behave as players."
From his perspective, Terry who captained the Blues with distinction between 2004-17 has admitted he could have done more to help both settle in at the club in an unforgiving environment.
"They were both wingers, wide men. I think us as central defenders [Terry] and holding midfielders [Mikel] are very robust - you do your job and give it to the better players.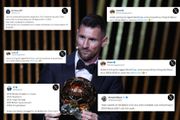 A section of football fans have claimed Manchester City forward Erling Haaland as 'robbed' the Ballon d'Or award which was handed to Lionel Messi for the eighth time on Monday.
"I think as wingers you go from being in the team for five weeks running and scoring to all of a sudden you don't score and your confidence goes. It happened to Joe Cole for example.
"Wingers and forwards are definitely up and down throughout the season and they definitely need that little bit of care, comfort and reassurance.
"When all foreign players arrived and didn't speak much English, I always did a 20-word document that would translate the football terms for them.
Simple ones like "man on", "let it go" and "one-two" etc so that when they were on the training pitch they understood the football terminology.
"From that side of it I think I did all that I could for when boys arrived to help them settle. Once we crossed the white line I was probably a little bit too hard on them as well.
"Listen, we learn and since I've gone into coaching it makes you a better all-rounder. I was 24-25 when Mourinho came in as manager and you kind of follow suit.'
Chelsea's loss has definitely been City and Liverpool's gain, but Mikel credits both De Bruyne and Salah for working hard to reach their superstar status now.
"We didn't expect them to be where they are today but credit to them, they've gone away and improved to become superstars," he said.
Follow our WhatsApp channel for more updates.