The Liverpool forward's mother is reported to have been rescued but his father is still missing following the kidnapping by armed men on a motorcycle
Liverpool forward Luis Diaz is in distress after the kidnapping of his parents in his native Colombia on Saturday.
Local media said the player's mother and father were stopped in their vehicles by the assailants in the town of Barrancas, in La Guajira, the town were Diaz grew up.
The suspected kidnappers then commandeered the van that Diaz's parents were travelling in, and fled the scene.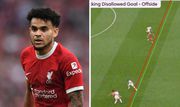 Audio recording of the VAR decision to rule out the Luis Diaz goal for Liverpool against Tottenham has been released to the public.
National Gaula police director Colonel Geovanni Cristancho was reported to have travelled to the northern region to spearhead the search and rescue.
Contradictory reports, including the possibility that Diaz's parents could have been forced into a van whilst watching a football match, could further complicate investigations.
Both military and police services are working together in the region to help identify the whereabouts of the victims.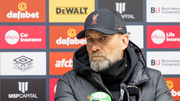 Liverpool are set to face Chelsea on Tuesday after getting trashed 4-1 by Manchester City at the Etihad on Saturday.
Colombia's Attorney General's Office were quick to respond with a statement shared to X.
"From the moment in which the Fiscalía General of the Nation learned of the kidnapping of the parents of the Colombian player Luis Díaz, in the Barrancas sector, in La Guajira, a specialised team of prosecutors, officials of the Technical Investigation Corps, CTI, and investigators from the Gaula Police and Military are in urgent action in order to find the location of these people, clarify the facts and find those responsible," the statement said.
Blu Radio Colombia, who shared a video of the family's neighbourhood in the aftermath of the kidnapping, said Diaz's mother had been rescued.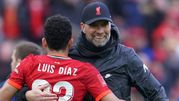 Liverpool manager Jurgen Klopp has revealed that Luis Diaz could be back in training soon as the club attempts to finish the season on a high.
However, his father is reportedly still being held captive by 'armed men'.
Diaz featured most recently for Liverpool during their Merseyside derby in the Premier League last weekend.
Before that, Diaz joined up with his international side, playing for Colombia in their CONMEBOL qualifiers against Ecuador and Uruguay.
Follow Pulse Sports WhatsApp channel for more news.