Triple world record holder Faith Kipyegon completed her season with yet another victory on Saturday night and there is a rule that will see her rewarded more millions than other winners
Faith Kipyegon completed her remarkable season with yet another win at the season-ending Diamond League, the Prefontaine Classic, in Eugene, Oregon on Saturday which will see her rake in more millions.
Kipyegon clocked a meeting record 3:50.72 to win the 1,500m race with a dominant run to claim the Diamond Trophy of 2023.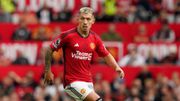 Martinez was particularly sloppy with his defending in the defeat to Brighton which prompted the former goalkeeper into cannibalizing him for 'trying to be a hero.'
With the win, the mother of one will take home $30,000 (Ksh4,364,327) being the prize money reserved for Diamond Trophy winners at the two-day event.
The prize money for each event at the final is $30,000 for an individual winner, followed by $12,000 (Ksh1,745,731) for the runner-up, with additional places receiving $7,000 (Ksh1,018,343), $4,000 (Ksh581,910), $2,500 (Ksh363,693), $2,000 (Ksh290,955), $1,500 (Ksh218,216), and $1,000 (Ksh145,477).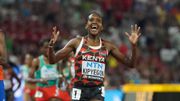 The mother of one has been in impeccable form and proven to be unbeatable as she showed class at the Hayward Field.
All 32 Diamond League Champions (one man and one woman in each of the 16 disciplines) are crowned over two days of athletics action at the Prefontaine Classic in Eugene.
But unlike others, Kipyegon will be among a select few who will earn an extra $20,000 (Ksh2,909,551) for their exemplary performance in the Diamond League this season.
According to the Diamond League rules, there is $200,000 (Ksh29,095,517) reserved for the most consistent performers who share it at the end of the season.
"The $200,000 prize money pot is distributed to the 'Most Consistent Athletes' (those who deliver consistent high-level performances throughout the season)," reads part of the World Athletics' Diamond League regulations.
"There will be 10 athletes in total that receive an award from this prize money pot, one male and one female respectively, in the following disciplines: sprints, hurdles, distance, jumps and throws."
Having claimed four Diamond League wins in Doha, Florence, Paris and Monaco before heading to Eugene, Kipyegon was already guaranteed a place in the 'Most Consistent Athletes' category and her case is further boosted by the fact that she broke three world records in as many different races over the course of the season.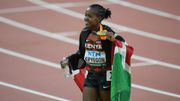 Kipyegon showed once again how lucrative athletics can get after seeing her bank balance swell big time in a span of three months
It makes her a shoo-in for the extra prize which means she will take home a total of $50,000 (Ksh7,273,879) from Eugene, a further boost to her bank balance that has swelled this season from prize money, government rewards and endorsements.
Norwegian Jakob Ingebrigtsen, who also has four Diamond League wins besides Saturday's win in the mile, is among the other athletes who will join Kipyegon in sharing the $200,000.