Kipyegon showed once again how lucrative athletics can get after seeing her bank balance swell big time in a span of three months
Faith Kipyegon has admitted that she is still pinching herself after what has been an unbelievable 2023 season that has seen her win two gold medals and break three world records.
That has been achieved in a three-month span and what Kipyegon has not talked about is how heavily her bank balance has swelled over that period.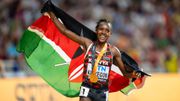 Kipyegon is the latest double gold medallist, in individual events, after bagging two gold medals, the 1500m gold medal and her latest, the 5000m.
Kipyegon is just from her most successful World Championships ever after winning two gold medals in the 1,500m, her specialty, and 5,000m. She became the first ever runner to claim three gold medals at the Worlds in 1,500m and cemented her status further with the rare gold in 5,000m.
"I still don't believe I'm the 5,000m world record holder, it was my third 5,000m race since doing so eight years ago," Kipyegon said after landing in the country from Budapest on Monday.
With the double gold from Budapest, Kipyegon earned a combined $140,000 (Ksh20,342,000) given each win was fetching $70,000 (Ksh10,171,000) at the 2023 World Championships.
This is in addition to the over Ksh26 million that she has already earned from smashing three world records in the Diamond League this season.
Diamond League races have a prize pool of $25,000 (Ksh3,632,500) of which $10,000 (Ksh1,453,000) goes to the race winner, then there is a bigger reward of $50,000 (Ksh7,265,000) the minimum bonus awarded for breaking a World Record.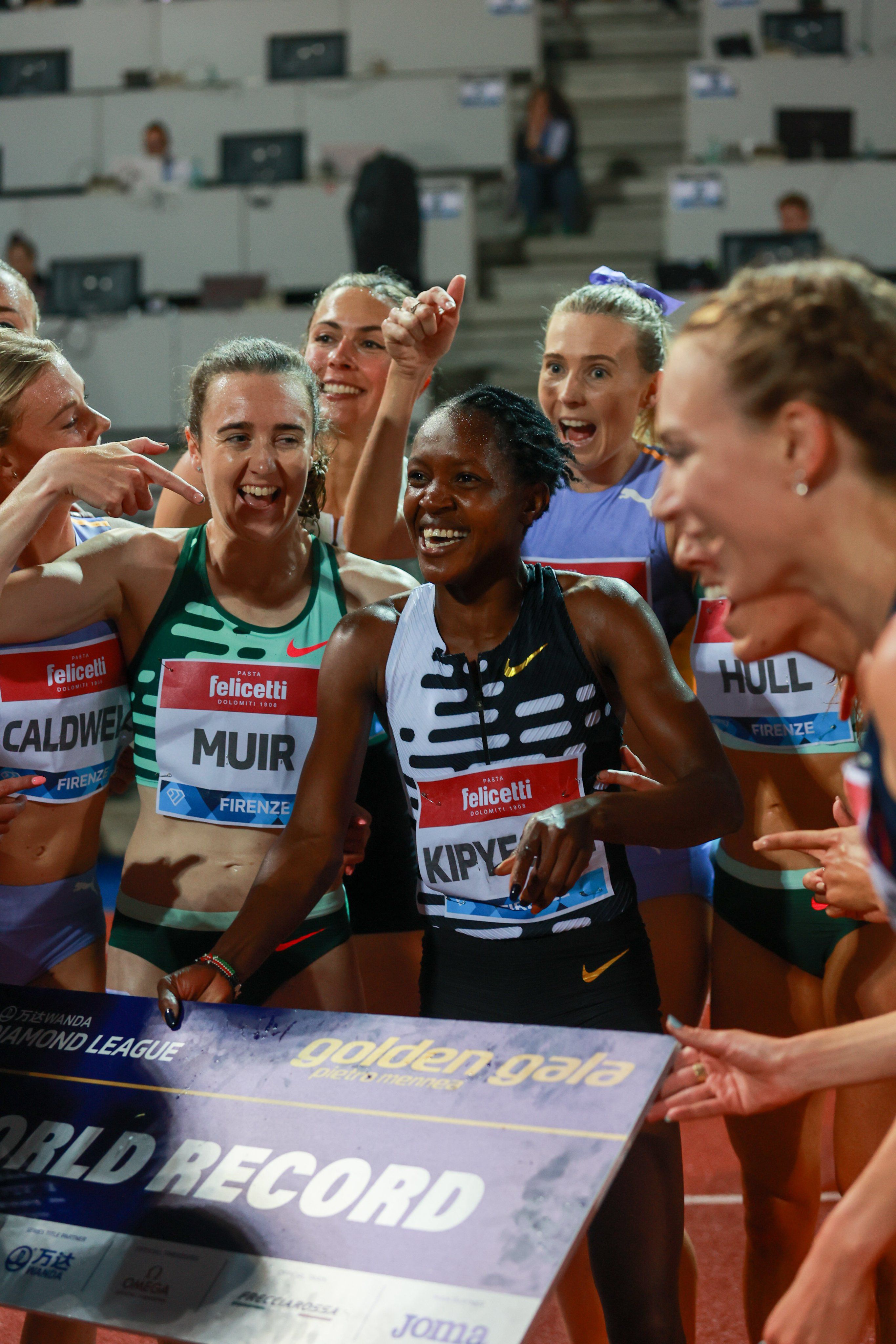 It means for her world records in Florence (1,500m) on June 2, Paris (5,000m) on June 9 and Monaco (Mile) on July 21, Kipyegon earned at least $180,000 (Ksh26,154,000), a combined $150,000 (Ksh21,795,000) for her three world records, and $30,000 (Ksh4,359,000) for coming first in the three races.
That means between June 2, when she broke her first world record, and August 26, when she won her second gold medal, Kipyegon took home a total of Ksh46,496,000 from the track alone.
"I was not expecting to run three world records and after that, two gold medals in the World Championship," she added.
"This is a big motivation, I still want to push myself to empower young girls out there to know that everything is possible in life."
Indeed, Kipyegon has motivated young athletes that all is possible and as seen from her success in just three months, athletics is a lucrative sport that can be life-changing.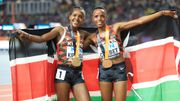 The three-time world,1500m champion added the 5,000m title to her collection to continue a remarkable season while compatriot Beatrice Chebet claimed bronze
The mother of one promised to bring much more going forward and with the 2024 Paris Olympics next, Kenyans will be expecting a lot as she looks to make a great transition from track to the marathon in the near future where further success and riches await.