The Kenyan 800m medal prospect is confident of stunning the American and winning gold in Budapest next month
Commonwealth Games 800m champion Mary Moraa is bracing for a tough show as she gets ready for the World Championships in Budapest, Hungary scheduled for August 19 to 27.
The two-lap race will not be a walk in the park for her as she anticipates locking horns one more time with the reigning world champion Athing Mu of the United States of America and silver medallist Keely Hodgkinson from Britain among other elite athletes.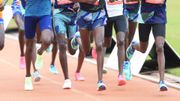 Kenya has remained on the list of shame as doping cases escalate and it has emerged that a big percentage use specific substances for various reasons.
However, she was up against Hodgkinson at the Diamond League Meeting in Lausanne where the Kenyan stunned the Briton to win the race and she will be hoping for the same when they head to the global showpiece.
"All of us have been training and everybody is in good shape. In Budapest, anything can happen…I can't say I'm going to win but I promise to do my best," said Moraa.
"We have only three medals and not everyone will finish in the podium. Anything can happen in the race and anybody can win."
Her recent race was the Diamond League Meeting in Monaco where she was competing in the 400m and finished sixth in 50.48.
She disclosed that the main reason for running the one-lap race was to gauge her speed as she gears up for the World Championships.
"I was so happy to run in Monaco for the first time and I'm content with the time I posted. I was gauging my speed so that I prepare my mind to run in Budapest a better time in the 800m," she said.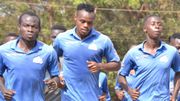 A good number of signings have been made by Bidco as the club aims for a stronger performance in the upcoming season.