Isaac Omurwa, Omanyala's younger brother has candidly explained how his brother has positively influenced his career but played no part to him ditching rugby.
Isaac Omurwa, Ferdinand Omanyala's younger brother, has opened up on how his elder sibling has been a great force in shaping his career.
Omanyala has encouraged masses to take up sprinting and his younger brother, just 19, has also followed suit. Omurwa looks up to the Commonwealth Games champion in many aspects and he will forever be grateful to him.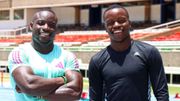 Ferdinand Omanyala has shared enlightening words of advice with his younger brother, Isaac Omurwa.
"He has influenced my career almost in everything. I would say 99% because he has always supported me through and through," Omurwa said.
The youngster also explained that he never saw himself as a sprinter since initially, he was playing rugby. He revealed that he ditched rugby due to the impact of injuries.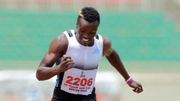 He plays football since it is also a sport he loves engaging in apart from sprinting.
"It was never on my mind…it was something that came when I was in my fourth form when I started running for my school.
"However, Omanyala did not influence my switch to the sprints…I just made that decision by myself," Omurwa said.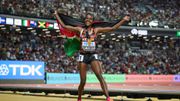 Double World champion Faith Kipyegon has explained how she manages to strike a balance between her life, family, and career.
Omurwa started his professional career this year and he has posted promising times owing to the fact that he is just a youngster.
Follow the Pulse Sports Kenya WhatsApp Channel for more news.
He won the 100m at the East Africa Under-20 Championships before also donning the Team Kenya jersey at the Africa Under-20 Championships in Zambia.
In the continental showpiece, he doubled in the 100m and 200m and managed a sixth-place finish in the 100m but failed to proceed to the final in the 200m.
He was also in action at the National Championships and the World Championships National Trials where he posted impressive times, competing with the senior athletes.