Bungei has described the increasing number of doping cases as "embarrassing" to Kenya, adding that in his time, they were never allowed to even use supplements.
Over the past year, Kenya has been grappling with a deeply concerning surge in doping cases among its athletes.
A staggering 45 Kenyan athletes faced sanctions for doping violations in 2022, an unprecedented number that raised alarms and threatened the country's standing in the global sports community.
With an additional 20 cases under investigation, Kenya found itself precariously close to the brink of being banned by the World Athletics Board.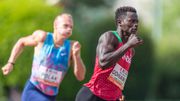 Otieno's ban is backdated to July 31, 2021, and this is the month he is set to complete his ban (July 30) and be cleared to officially continue with his sprinting career.
However, a glimmer of hope emerged when World Athletics president, Sebastian Coe, paid a visit to the nation, offering assurance that Kenya could avert the impending ban.
Recognizing the gravity of the situation, the Kenyan government took a firm stance, pledging to take drastic measures to combat the doping crisis head-on.
Committing a substantial sum of $25 million over five years, Kenya vowed to bolster its anti-doping efforts with increased personnel, extensive testing and investigation, comprehensive education programs, and a determined inquiry into athlete entourages.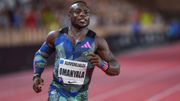 Omanyala's next stop is at the World Championships in Budapest, Hungary where he intends to make history.
As the nation strives to regain its reputation and preserve athletic integrity, former athlete Wilfred Bungei has spoken out, expressing his embarrassment at the current state of affairs, and reminiscing about a time when supplements were strictly forbidden during his athletic career.
"When I was running, my coach did not allow me to even use supplements," Bungei told Arocho Live, "He demanded I never used supplements."
"It is very embarrassing to find so many Kenyan athletes being involved in doping. For many years, we have been known to be a country that runs clean. No use of performance enhancing substances," he added.
Bungei believes that most athletes dope because they want to take the road that requires the least amounts of effort for maximum gain.
"Most athletes want to make a name for themselves quickly and make money. When they see Wilfred Bungei driving a Prado, they want to get motivated. They want to run today and get money to buy a Prado," he noted.
"That is not possible. Our athletes need to learn that there are steps someone needs to take. I was the first athlete to say that doping should be criminalized in 2009, but people said I was being too harsh.
"Now, everyone including the cabinet secretary (for sports) is finally on the same page as me, that we must criminalize doping,"he conluded.
Bungei also won at the World indoor Championships in Moscow 2006 in the 800 metres category title, defeating Mbulaeni Mulaudzi and Olympic Champion Yuriy Borzakovskiy in the course of the race. He also won silver at the World Indoor Championships in Edmonton, Canada.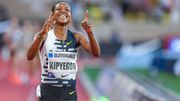 The state is looking at rewarding the triple world record holder further following her exploits in Monaco a week ago