Josua Tuisova learned of his son's death hours before Fiji played against Georgia, but opted to stay put in France to help the side get to the quarter finals of the tournament.
Fiji's giant ball carrier Joshua Tuisova missed his son's funeral to play against Georgia and Portugal at the ongoing Rugby World Cup taking place in France.
Tuisova, who is one of the most important players for the Pacific Islanders, was informed by his father about his son's demise just hours before Fiji's dramatic 17-12 win over Georgia in Bordeaux last Saturday.
The boy died after suffering a long illness. However, he still stayed put and played an integral part in helping the side reach the quarter finals, where they now look set to face England in the quarter-finals.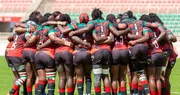 Mwanja unveils the 30-woman Lionesses squad, including four new players who were not part of the Rugby Women's Africa Cup campaign in May for the WXV3 Dubai tournament.
Fijian website Fiji Village have reported that Tuisova has opted not to return home from the World Cup, and missed his son's funeral which was held on Tuesday to stay as part of head coach Simon Raiwalui's squad.
Despite being told of his son's death on the eve of the Georgia game, Tuisova played 79 minutes and helped his team recover from a 9-0 deficit to claim victory before he was yellow carded late on.
The death of Tuisova's son Tito was announced on Friday.
"With heavy hearts, we announce the passing of our beloved Tito Micgabraph Donzel Ratulevu," a statement read.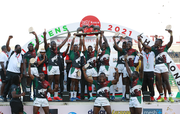 The tournament last took place in 2021. It was set to return in 2022, but was canceled by the previous KRU board due to "unavoidable circumstances".
"He is the son of Mr Josua Tuisova and Mrs Katarina Ladoge Ramoce.
"Affectionately known as "Tito," he peacefully departed after a prolonged battle with a debilitating illness in Lautoka hospital."
The funeral service, which was live streamed, was held at the Votua Catholic Church in the town of Ba.
Fiji are on the verge of making the World Cup knock-out stages for only the third time in their history in France with England likely to be their last-eight opponents.
Fiji only needed to get one point against Portugal in their final Pool C clash to reach the quarter-finals.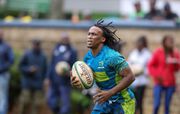 The dreadlocked playmaker had an impressive 2023 National Sevens Circuit which saw the Bankers clinch the overall title.