The Czech coach believes his side should have gotten at least a point against the Dockers.
AFC Leopards boss Tomas Trucha believes Bandari's victory was not a fair result as his charges were clawed by Bandari in his first league game back in charge at the Den.
Leopards could not prevent another defeat as Derrick Nsibambi scored in the 57th minute, a goal that handed Bandari their third win of the season.
Trucha is adamant that his side's result against Bandari was not a fair result, saying that his charges should have gotten at least a point at the Mbaraki Stadium in Mombasa on Sunday.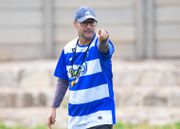 Leopards will have to wait an extra one week to get their first win of the season after running out losers to Bandari at Mbaraki
"It is football. We made a mistake or two and the opponents score. We had one or two chances to score but we did not," Trucha said as quoted on Citizen TV.
"I think a fair result would be 0-0 or 1-1." he said.
"What next is that we are playing another game in a week's time and so we should quickly go back home, do our homework and fix our mistakes," he said.
Trucha has been with his players for less than a week and says he'll need time to learn and understand his players better, a process he says will be gradual.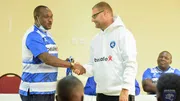 Trucha sent a rallying call to AFC Leopards fans in his last stint at the club, comparing Ingwe's troubles to Jurgen Klopp during his difficult first few months as Liverpool boss
"I have met the players for a few days and I'm still learning about them. The game today has showed me a lot and so I believe that the next game will be better as we target the three points," said Trucha.
Leopards have a week to train for the Nzoia game as they seek their first win to kickstart their season.
Leopards entrusted Trucha with a two-year contract to lead the team in their efforts to improve their performance, especially after a challenging start to the season.
Former club captain Bernard Mang'oli also made a comeback in the role of team manager, taking over from Albert Wesonga, who was promoted to the position of Chief Executive Officer within the club.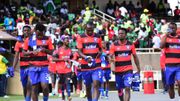 AFC Leopards' fans express frustration on social media after a 1-0 loss to Bandari, leaving them in 17th place on the league table.