Ingwe produced an underwhelming result against FC Talanta, but certainly will not be disappointed from a financial perspective.
AFC Leopards have revealed the exact figures of cash they collected when they hosted FC Talanta in their opening league match played at the Nyayo National Stadium on Sunday afternoon.
Ingwe were unable to find a key to unlock the firmly grilled door through FC Talanta despite playing with a man advantage when Lucas Weiterere was dismissed early in the second half of that game.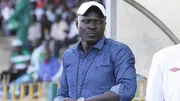 Leopards had a man advantage but could not find a way to break FC Talanta's defence in their opening FKFPL match.
Although they failed to register a win, they still managed to smile all the way to the bank, which is a huge plus considering the forgettable end to last season when fans failed to attend the remaining FKFPL games due to a decision by FKF to ban the club's fans from attending four league games.
The huge number could be down to the fact that the club's transfer ban was lifted, allowing them to spend big on bringing in 17 new faces for the new season.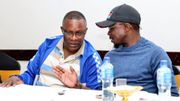 Leopards fans remain banned following the chaos that occurred during a league match against Kakamega Homeboyz.
Another reason could be that it is a new season with a clean slate and everything is at zero. Maybe the fans were excited to see how this new-look team under the tutelage of cult hero Tom Juma would fare.
However, the fans turned up in huge numbers for the first game of the season.
A total of 153 VIP tickets were sold, while a further 2696 terrace seats were bought by fans. In total, the amount of matchday income generated amounted to Ksh615,700.
In a post on the club's social media pages, Ingwe wished to thank the fans for their support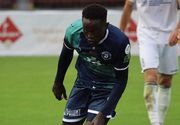 The former AFC Leopards forward has now scored two goals in two stars after completing his move to Dinamo Brest from Dhofar.
Leopards will be hoping to turn the opening draw into a win in their second match of the season against Bernard Mwalala's KCB, which could attract even more fans to attend their third game of the season.