The towering defender not only had soccer talent, but it also emerged that he was talented on stage too.
Jonas Nahimana was a popular name within the AFC Leopards fraternity when he turned out for AFC Leopards.
He signed for the Premier League side in 2011 and left in 2014, but it was his passion for the club that endeared him to Ingwe's base. Apart from Leopards, he also played for Sony Sugar and Sofapaka.
But after hanging up his boots, the DR Congo footballer took what was viewed as a strange route after football. The defender ventured into music, specifically Rhumba, and said this is where his passion was.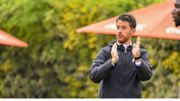 Gor Mahia return to league action this weekend after conceding a rare loss to AFC Leopards.
His stage name is J Pako, and he fully immersed himself in music when he relocated to the USA in 2017.
"Those who know me were not surprised to see me doing music. I have been singing since I was a little boy, and at some point, I sang in church while playing for Sofapaka," Nahimana once told a local publication.
"Those who saw me growing up are not surprised to see me singing because I started as a kid. I opted to focus on playing football, but I have always been singing, even when I got the opportunity to play football at the professional level."
He released 'All About U' which dropped in 2020, and has released a number of singles and done collabs with renowned Congolese artists, including Werrason.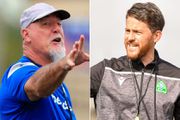 Shimanyula believes the local coaches can be more successful if they are well remunerated and given the necessary resources.
After he met Congolese great Fally Ipupa after opening a concert for the 'Sweet Life' singer in Dallas, Texas, he promised something was cooking between him and Ipupa.
In 2021, his lavish Ksh785,000 birthday party drew a lot of attention. The retired defender said Ksh362 700 was spent on renting an Air BnB, Ksh241, 800 on drinks, and Ksh181, 350 on food.
Nahimana's venture into music after hanging his football boots is not a precedent, though.
Jese Rodriguez, a former Real Madrid player, formed a Spanish Reggaeton band with his friend DJ Nuno in 2014.
In 2015, he set out as a solo artist and, under the name 'Jey M', released this song, Yo Sabia.
Former Netherlands international Ruud Gullit released his first song, 'Not the Dancing Kind', which made it to the top 10 in Holland's music charts in 1984.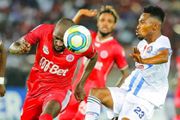 The defender has been subject to recent transfer rumours.
At this time, he was still playing for Feyenoord, but Captain Dread's real hit came four years later.
Gullit also teamed up with Dutch reggae group Revelation Time to release the anti-apartheid song 'South Africa', on which he played bass and contributed vocals.
Manchester United treble-winning star Andy Cole released the single 'Outstanding' in 1999.
It was produced by DJ Pied Piper, the man behind 'Do You Really Like It [Is It Is It Wicked?], the track peaked at number 68 in the charts.