The Wekundu wa Msimbazi plan to hold their 2023/2024 CAF Champions League first-round preparations in Kenya.
Tanzanian Premier League titans Simba SC have set their sights on Nairobi as their prelude to the impending clash with Zambian powerhouse Power Dynamos in the upcoming 2023/2024 CAF Champions League fixture.
The match is scheduled to take place at the revered Levy Mwanawasa Stadium in Ndola on the 16th of September.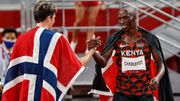 The former 1500m World champion Timothy Cheruiyot will miss Zurich Diamond League tonight.
According to sources within the Simba camp, the team is poised to descend upon Nairobi in the coming week, where they will establish a dedicated five-day training camp.
This preparatory phase is meticulously designed to fine-tune their strategies and coalesce as a formidable unit before locking horns with their Zambian adversaries.
One of the anticipated highlights of Simba's Nairobi stay is a friendly match against the record Football Kenya Federation Premier League champions Gor Mahia.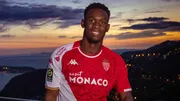 Folarin Balogun, Kieran Tierney and Granit Xhaka have been the biggest Arsenal exits this summer. But who else has departed and is also set to leave?
Although the finer details are still awaiting confirmation, the prospect of these two football juggernauts clashing in a friendly encounter has already set the football community abuzz with excitement.
Simba SC spokesperson Ahmed Ally has shed light on the team's approach to this preparatory phase of the clash.
"We have ample time until the match aganist Dynamos, and as a result, the management is meticulously planning the squad's training camp. We're exploring the possibility of setting up camp in a neighboring country to optimize our preparation," he said.
"Our overarching goal as Simba is to engage in challenging matches – ones that push us to our limits and invigorate our competitive spirit," reiterated Ahmed Ally.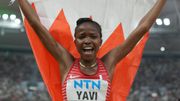 She also has her eyes set on next year's Paris Olympic Games where she will be returning for the second time.
A particularly intriguing facet of this decision is the striking similarity between the climates of Nairobi and Ndola.
With weather conditions in both cities closely aligned, Simba's choice to train in Nairobi is poised to furnish them with an acclimatization advantage when they eventually journey to Zambia for the highly anticipated showdown.