Pulse Sports gives you a lowdown on how you can watch Harambee Stars take on Seychelles in their second match of the FIFA 2026 World Cup qualifiers
Harambee Stars take on Seychelles in their first match of the FIFA 2026 World Cup qualifiers at the Stade Felix Houphouet-Boigny in Abidjan, Cote d'Ivoire on Monday.
Kenya can ill afford to lose the match after suffering a 2-1 defeat to Gabon in their Group F opener last Thursday and will get plenty of encouragement from Seychelles' 9-0 thrashing by Cote d'Ivoire on Friday.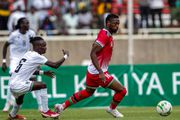 The Harambee Stars forward has explained why he became a globe trotter after leaving the Kenya Premier League before finally settling in money-minting Saudi Arabia this year.
What time does it kick off?
The match will be among Monday's late kick offs and will start at 10pm Kenyan time.
Where to watch?
National broadcaster KBC will air the match live, meaning Kenyans will have free access to the action at Stade Felix Houphouet-Boigny.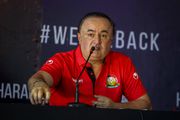 Firat has been criticsied by several media outlets that claim he has not been watching enough FKFPL games since taking over as permanent head coach earlier this year.
For those outside Kenya, they can stream the match on FIFA+ with English commentary with the exception of the Middle East and North Africa (MENA) region, some selected sub-Saharan African countries as well India, Austria, France, Germany, Portugal and Switzerland.
Kenya is one of the countries where the FIFA+ live stream will not be accessible but it will be possible to follow the match live in sub-Saharan Africa in the following countries: Benin, Burundi, Ethiopia, the Gambia, Guinea Bissau, Malawi, Sao Tome e Principe, Seychelles, Uganda and Zimbabwe.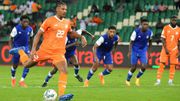 Harambee Stars have received plenty of encouragement ahead of Monday's clash against Seychelles after the island nation suffered a nine-goal rout in the hands of Ivory Coast
You can watch FIFA+ content on the plus.fifa.com website, from PC, Mac, Tablet or a Smartphone with an iOS and Android operating system.
How else can you access the content?
Highlights of the match will also be available on FIFA+ worldwide.
Follow Pulse Sports WhatsApp channel for more news.