The NPFL champions have accused the Tanzanian side of 'spraying toxic chemicals' inside their bus.
The second leg of the CAF Confederations Cup quarterfinal between Yanga and Rivers United is expected to produce drama, and indeed shenanigans seem to have begun.
Rivers United has confirmed they have reported Yanga to the Confederation of African Football (CAF) over the alleged spraying of toxic chemicals in their team bus and valuables stolen on Friday night.
In a statement, the Pride of Rivers claimed that the incident happened during their final training sessions at the Benjamin Mkapa Stadium in Dar es Salaam.
"Barely 24 hours to the kick-off of the TotalEnergies CAF Confederation's Cup quarter final 2nd leg time in Dar es Salam, Rivers United's team bus has been burgled and valuables worth thousands of dollars stolen," reads the statement.
"The Pride of Rivers, while completing their final training session ahead of the clash against Young Africans of Tanzania, noticed that their team bus has been broken into and sprayed with toxic chemicals and a sum of $5,250 is missing."
"On ground to witness the horrible incident are CAF General Coordinator, Ali Nwebe (Uganda), CAF Head of Security, Jamil Bawalaggana Mpagi (Uganda) who have confirmed that a toxic chemical was sprayed in the bus.
"Rivers United have petitioned CAF as they await further action from the football ruling body."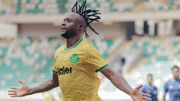 The Tanzanian giants took massive step towards a first CAF Confederation Cup semi-final in their history.
Both teams will meet on Sunday night for the clash set at Benjamin Mkapa Stadium.
Rivers United lost 2-0 in the first leg held at the Godswill Akpabio International Stadium in Uyo, Nigeria, with both goals scored by DR Congo international Fiston Mayele.
Cases of pre-match rituals have been prevalent in Tanzania football. The most recent case was reported by Pyramids FC when they visited the country in March 2021 for a Confederation Cup group match against Namungo FC.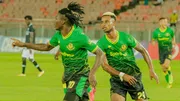 The Tanzanian giants can write a new chapter in their history if they make it to the last four and there are more incentives on the way.
The Egyptian side claimed they were forced to rewash their jersey after they found them sprayed with an itching white substance in Benjamin Mkapa Stadium changing rooms.
They also sent a protest letter to CAF complaining that Namungo FC spread white substance in their dressing room before their game kicked off this afternoon.
There have been claims of 'black magic' in Tanzania and African football, but most of it has not been proven.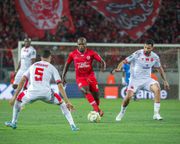 The Tanzanians lost the match 1-0, which saw the aggregate score locked at 1-1, but two awful penalties from Shomari Kapombe and Clatous Chama in the shootout sealed their fate.
Besides, it is yet to be scientifically proven that witchcraft if it exists, that is, can influence the outcome of a football match.