The defender's current contract expires at the end of the season.
Paris Saint-Germain head coach Christophe Galtier believes Sergio Ramos is an example for the club's young players to take a leaf from as he has reportedly agreed to a new contract on reduced terms to stay in Paris.
According to Le Parisien, Ramos, whose contract expires at the end of the season, has opted to accept the pay cut proposed by Paris Saint-Germain in order to remain with the French club.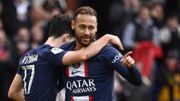 The Brazilian is among the transfer options United will target in the next transfer window.
The World Cup winner's future is starting to become clearer. Although there has not yet been any agreement with PSG for his renewal, the Spaniard has accepted the pay cut proposed by the French side.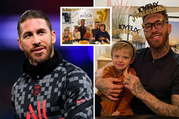 Sergio Ramos who is widely considered the greatest centre-back in the modern era of football recently turned 37.
A few weeks prior, it was reported from France that Al Hilal were planning to break the bank for Ramos, offering him a contract worth 30 million euros a year.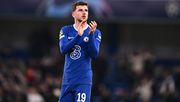 The Gunners are reportedly ready to test Chelsea's resolve by signing another of their players in the space of six months.
Due to a series of injury problems, Ramos barely featured for PSG in his first season. Under Galtier, he has played more often this season, having seemingly overcome the nigglings.
He has excelled in a back 3 formation, which has been set up to maximize his ball playing and defensive capabilities while mitigating his decimated dynamism.