Kauli hiyo ameitoa wakati akizungumza na waandishi wa habari uwanjani Levy Mwanawasa.
Baada ya kufika salama na kufanya mazoezi mepesi mjini Ndola, Zambia, Kocha wa timu ya Simba SC, Mbrazil Robertinho Oliviera, amesema wapinzani wao Power Dynamos wanatakiwa kujua timu yake ni kubwa kwa sasa Afrika, hivyo wawe makini.
Kauli hiyo ameitoa wakati akizungumza na waandishi wa habari uwanjani Levy Mwanawasa kuelekea mchezo wao wa kesho utakaoanza saa 10 jioni kwa saa za Afrika Mashariki na Kati.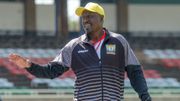 Kakamega Homeboyz coach Patrick Odhiambo has revealed how he intends to stop Tusker from collecting maximum points in Saturday's encounter at Bukhungu Stadium.
Mchezo huo ni wA mkondo wa kwanza wa raundi ya kwanza Ligi ya Mabingwa Afrika ambapo timu hizo zitarudiana mwishoni mwa mwezi huu jijini Dar es Salaam.
Robertinho amesema: "Tunakwenda kucheza vizuri na kupata matokeo kwenye mchezo huu, kama tulivyofanya msimu uliopita."
Sambamba na hilo, kocha huyo amekiri kuwa michezo ya Ligi ya Mabingwa inakuwa migumu hata hivyo lengo lake ni kupambana kupata matokeo.
Amesema wana uhakika wa kupata matokeo mazuri kutokana na maandalizi waliyofanya pamoja na usajili waliofanya katika msimu huu.
Kwa upande wa mchezaji wa Simba, Mzambia Mosses Phiri, amesema wamejiandaa vizuri kuelekea mchezo huo na watawaheshimu wapinzani wao kwani watapewa msaada mkubwa na mashabiki wao.
"Tunaijua vizuri Power Dynamos kwani tulicheza nayo katika Simba Day na kuifunga mabao 2-0, tunajua watakuwa wamejipanga kulipa kisasi, hivyo tutacheza kwa tahadhari kubwa," amesisitiza Phiri.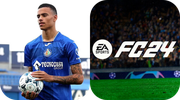 The next football video game EA Sports FC 24 will feature Mason Greenwood when it is officially released on September 29.
Katika hatua nyingine, msafara wa mashabiki na wanachama wa Simba, waliosafiri kwa mabasi zaidi ya matatu kwenda nchini humo, wamefika salama mjini Ndola.