Kenya Police FC's coach, Baraza, issues a bold threat to AFC Leopards, promising to arrest their hopes in an upcoming match.
Kenya Police FC's head coach, Francis Baraza, is brimming with confidence as his team gears up for a high-stakes showdown against AFC Leopards this Saturday at Moi International Sports Centre, Kasarani.
Despite a slow start to the season, Baraza believes that his squad is on the cusp of a resurgence and aims to claw their way up the FKF Premier League table.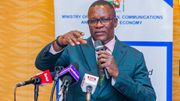 A high-ranking official's compassionate visit to a bereaved member of the Gor Mahia football club warms hearts and strengthens bonds.
The Law Enforcers have encountered a rocky start to the season, failing to secure a single victory thus far.
However, the indefatigable spirit of Baraza and the determination of his players have not waned, as they prepare for the upcoming clash against Leopards.
"New players like Tito Okello are just settling into the team, Tyson Otieno is also settling in, and Rashid Toha, as well as Muguna, are also adapting," he said as per KBC.
"We have lost one match and drawn two, so we are on track. As the coach, I assert that I am fighting for the title," Baraza confidently declared.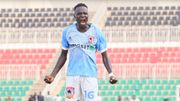 Shabana FC seeks redemption against Kariobangi Sharks, rallying fans for support in their Premier League showdown after a challenging start.
Currently positioned 16th on the FKF Premier League table, Kenya Police have secured two points from two draws. Their upcoming rivals, AFC Leopards, find themselves just slightly ahead in 14th place with an identical point tally.
With the top of the table tantalizingly within reach, Baraza remains undaunted by the early setbacks.
"We are not late because the league is a marathon, and the team at the top of the table is five points ahead of us," he observed, highlighting that there is ample time for a turnaround.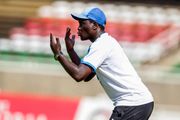 Muyoti has promised City Stars faithful that the side will have to be at 'its best' to get all the three points against the Millers.
In the broader context of the FKF Premier League, Posta Rangers currently lead the group with seven points, closely trailed by Gor Mahia, who also boast seven points.Bandari occupies the third spot with six points, having all played three matches each.
While the top of the table is hotly contested, the mid-table skirmish featuring Kenya Police FC and AFC Leopards adds another layer of excitement to the league.