Angry AFC Leopards have expressed their dissatisfaction at the technical bench led by Tom Juma after producing three underwhelming results, but Ambani has called for them to be given time.
Former Harambee Stars head coach Boniface Ambani has jumped to the defence of under-fire AFC Leopards head coach Tom Juma, calling for the fans to give him more time.
The former Ingwe marksman and youth coach insists that the team, which signed 17 new players in the transfer window, needs time to gel and understand what Juma wants.
However, he has also called for the technical bench to find solutions to their slow start very quickly, as Ingwe fans have already expressed their dissatisfaction at what they have seen just three games into the new league season, where they have drawn twice and lost once.
"They are supposed to perform but at the end of the day, there is team chemistry," Ambani told Skilz TV, "The two coaches are still new. They are trying to build the team to see how things will shape out," he added.
"I wish Fred (Ambani) and (Tom) Juma all the best, but they have to speed up because this is AFC Leopards because if they stay for long (without getting results), there will be a problem.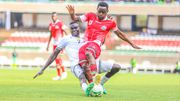 Kenya's national men's soccer team, the Harambee Stars, has fallen in the latest FIFA World Rankings.
"For me, I wish them the best but they have to step up as early as possible."
Under previous head coach Patrick Aussems, Leopards had developed a reputation for playing progressive, exciting possession-based football, but found it difficult to produce consistently good results given the quality of their squad.
Leopards had undergone a ban for three windows, which prevented them from bringing fresh faces in as the club was blighted by injury issues.
However, Juma is yet to win a match despite having a bolstered squad following the lifting of the ban.
Amidst claims that fans are yet to see an identifiable style of football under Juma, Ambani has asked for the fans to give him time.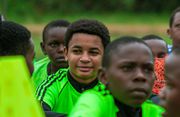 After growing up in Kenya and dazzling with his football skills, the exciting 14-year-old attacking midfielder managed to earn a trial at English club Bristol City.
"Every coach has his own philosophy. Maybe the previous coach implemented a philosophy you do not understand and agree with. You cannot maintain his philosophy and you have to implement your own.
"However, it will not take a lot of time because at this stage, the players who are there understand what they should be doing . It is about the coach telling the players what he wants, setting up standards, setting up time limits and then from there we go."
Leopards will face Police in their fourth league game of the season.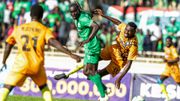 Azam TV readies for an electrifying FKF Premier League debut, leaving fans eager for the grand kick-off, promising unmatched football action.