Daniel Levy has revealed why Tottenham would have the "ability" to bring back their record goalscorer just two months after his departure after admitting there was a buyback clause inserted in his Bayern contract.
Just days after confirming that Tottenham have a buyback clause inserted in Harry Kane's contract at Bayern Munich, chairman Daniel Levy has confirmed that the North London based side do have the "ability" to re-sign Harry Kane from Bayern Munich.
The England striker brought to an end his spell with his boyhood club this summer with a £100m move to the Allianz Arena.
Kane has enjoyed a bright start to life in Bavaria with five goals in six appearances in all competitions.
Levy confirmed earlier this week that Spurs had negotiated a buyback clause into the deal - something that appeared to ruin Manchester United's hopes of signing Kane at some point in the futurekane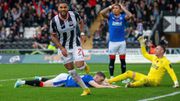 St Mirren's Stephen Robinson praises Jonah Ayunga's resilience and talent, extending his contract as the Kenyan striker nears a comeback.
Now, he has announced that the North London club would be well-positioned to bring him back but remained tight-lipped over how much a deal would cost.
"If I'm honest, I think you know, the actual precise details of the contract with Bayern Munich should remain confidential," Levy told Bloomberg.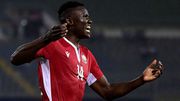 Michael Olunga has faced criticism from a section of Kenyan fans over his lack of goals for Harambee Stars but he brings much more to the side
"All I would say is if Harry one day wants to come back to the Premier League and he wants to come to Tottenham, we would have the ability to purchase him."
Levy has also revealed that Kane never wanted to leave Spurs this summer.
"I don't think, it wasn't really like that with Harry [requested to leave]," Levy added. "So Harry was willing to stay but he wasn't willing this summer to sign a new contract.
"He didn't say that he wanted to leave. He didn't say that he would never sign a new contract. He wouldn't commit this summer and of course, we were in a very difficult position.
"[He] had one year on his contract. As a club, we're self sufficient and couldn't live in a dream that he would sign a contract. We had no guarantee. And therefore, when Bayern Munich came along, he was willing to go to Bayern Munich and we agreed a deal."
Whilst Levy has talked up the possibility of Kane returning to North London, Bayern Munich haven't been particularly open to discussing his future. The German side's sporting director Christoph Freund has taken aim at his opposite number.
He has also underlined Kane's long-term commitment to the reigning Bundesliga champions.
"We won't say anything about that [the buy-back clause]. We never reveal anything about contract details," Freund told DAZN
"Harry is here, has left England for the first time with conviction. We have a four-year contract with him. We are very, very happy and are planning long-term with him at Bayern.
"He will shape this team and an era here. I'm convinced of that. He feels very comfortable and has big goals with Bayern in the coming years."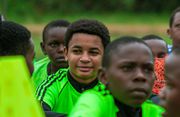 After growing up in Kenya and dazzling with his football skills, the exciting 14-year-old attacking midfielder managed to earn a trial at English club Bristol City.