Ingwe have started paying the price for their bad results as fan numbers dropped by more than double during Sunday's goalless draw with Muhoroni Youth.
AFC Leopards have started feeling the effects of the team's poor start to the season as they are now witnessing a massive drop in the number of ticket sales.
Leopards hosted Muhoroni Youth at the Kasarani Stadium on Sunday but could not manage to score in what was a third straight league match without a goal.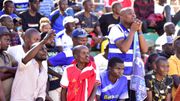 The Leopards fans mobbed chairman Dan Shikanda and skipper Munene to find out why the team is underperforming following another toothless display against Muhoroni Youth.
The match was witnessed by just 1,028 fans who left with a bitter taste in their mouths after Ingwe failed to win yet again, recording a dour goalless draw, adding onto a similar result against FC Talanta in the season opener and a 1-0 loss to KCB just before the international break.
Of the 1,028 fans, 41 snapped the VIP tickets that were retailing for Ksh500 while 987 purchased the regular ones at Ksh200 each, translating to a total of Ksh217,900 raised on the day.
However, the amount is nearly Ksh400,000 less than what Ingwe collected on matchday one when they hosted FC Talanta at Nyayo Stadium.
In the match played on August 27, Leopards sold 2,849 tickets, 153 (VIP) and 2,696 (regular) which brought in a total of Ksh615,700.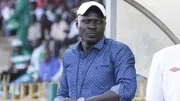 At full-time, angry Ingwe fans could not hide their frustration, demanding for Juma to be sacked with continuous chants of "Juma must go" roaring all over the stadium.
It means fan apathy has started creeping in following the poor performance and Tom Juma and his charges will need to start posting positive results to avoid the club losing out on and off the pitch.
Matchday revenue is the other main source of income for Leopards and the club has been relying on its huge fanbase to boost their coffers but might find it difficult if the supporters keep off.
Club chairman Dan Shikanda faced this head-on when a section of fans confronted him after Sunday's match to demand for answers over the poor start while others, in and out of the stadium, were calling for Juma's sacking.