Jakob Ingebrigtsen wedded his long-term girlfriend in a glamorous wedding on Saturday and all the details are here.
World 5000m champion Jakob Ingebrigtsen, 23, tied the knot with the love of his life Elisabeth Asserson, 22 in a glamorous ceremony on Saturday.
The ceremony was held at the Bragernes Church in Drammen, Norway where an estimated 120 guests witnessed their union.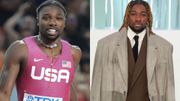 He made his debut on the runway at the Milan Fashion Week with a stunning outfit designed by Hugo Boss.
After the official ceremony in the church, they proceeded to the Børsen festlokaler, a venue historically known for hosting royal visits since its inauguration in 1871, for the post-wedding celebrations.
They chose the venue since it had always been Asserson's dream and she had been eyeing the venue even before the wedding. Her grandmother also stays in Drammen so it would be a perfect venue for the post-wedding celebrations.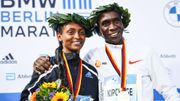 Fans who could not be in the streets of Berlin to cheer their favourite athletes have not been left out.
The couple opted for an American-style wedding with five groomsmen and bridesmaids each. Ingebrigtsen was the brain behind the cake since he had shared on his Instagram handle what he wanted his cake to look like.
The couple now plan to go for their honeymoon in Maldives and they are both excited for the time they will spend together.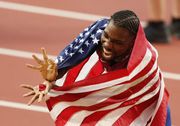 The Olympic bronze medalist has made a bold claim explaining the reason behind his success in 2023.
As reported by BNN, despite their young age, the couple has been open about their desire to start a family in the future. Ingebrigtsen's wife noted that it might be anytime soon, but they are definitely planning to expand their family.