He made his debut on the runway at the Milan Fashion Week with a stunning outfit designed by Hugo Boss.
Double World champion Noah Lyles made his debut on a big stage at the Milan Fashion Week on Friday night and he has come out to share his undying love for fashion.
Lyles was dressed by Hugo Boss and he made an impression, pairing up with 18-year-old US Paralympic athlete Ezra Frech.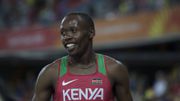 Kinyamal has failed to impress in most of his races and he has finally shared what was troubling him.
During the World Championships, the American had come out to speak about his love for fashion and mixing it with the sport. At the time, he said: "Personally, I'm just having fun. I like to bring my hobbies in other things and I also feel like there is a place in the sport where we can keep growing.
I see it in other sports and I want to be able to mine because I feel like there are a lot of talented people who also have the same passion. I feel like we can just keep growing."
This season, he has been intentional about his fashion and he showed up during track and field events wearing very stunning outfits.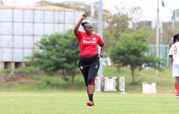 Should Harambee Starlets beat the four-time finalists in the return leg in Nairobi, they will face either Gabon or Botswana in the second round.
Courtesy of his love for fashion, he also got the chance to sign with Hugo Boss, a retailer that offers very fashionable attires and fragrances for men and women.
From his signing as a model, Lyles has been able to also make some money from that.