Tebogo has boosted his bank account balance by more than Ksh 1 million following his 2023 season exploits.
The burgeoning talent of Motswana wunderkind Letsile Tebogo has not gone unrewarded this season owing to the millions he has made on the rack.
The 20-year-old has had a glamorous season that has seen him achieve podium finishes in most of his races. He also made history at the World Championships by becoming the first African to win a medal in the 100m.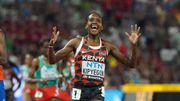 Kipyegon will be eyeing her third consecutive win but she will face a test from Ethiopia's youngsters.
He extended his hot streak to the 200m race where he finished third. He also competed in the Diamond League Meetings where he was able to prove himself as a great sprinter.
Due to his dominant exploits on the track, the youngster has been awarded Ksh 1,605,357 by Orange Botswana. Tebogo is the brand ambassador of the company and they have also honoured his efforts on the track.
He now adds the money to the millions he has already earned so far. He made an estimated Ksh 5,000,000 in the just concluded track and field season.
Tebogo competed in six Diamond League Meetings where he was able to finish in the podium bracket in most of the races.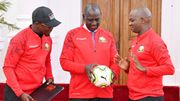 President Ruto celebrates Kenya, Uganda, and Tanzania's 2027 AFCON hosting win, pledging a 'world-class event' amid historic football achievement.
He finished fourth at the Diamond League Meeting in Rabat, Morocco, and finished eighth at the Prefontaine Classic, the only races he failed to finish in the podium bracket.
From the Diamond League Meeting, the youngster has walked away with more than Ksh 3 million.