The Kenya women's volleyball team is ready to contest for top honours at the FIVB Challenger Cup in France from Thursday
The women's national volleyball team alias Malkia Strikers are ready to rumble with the 'big girls' after a successful high-performance training in Morocco where they registered two dominant wins in friendly matches.
They won their first friendly against Morocco 3-0 in straight sets of 25-15, 25-12 and 25-16. In their second match, they also beat the same opponent 3-0 in straight sets of 25-22, 25-21 and 25-15.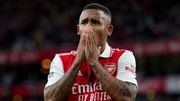 The Brazilian striker is keen to avoid the woes of last season when the Gunners relinquished their huge advantage in the run-in
The team is now ready to contest for top honours in the FIVB Challenger Cup in France from Thursday 27 to Sunday 30 July and the African Senior Women's Volleyball Championship slated for Sunday 6 to Friday 18 August in Cameroon.
"Having international friendly matches before competing in serious events is something that has never happened in Kenya. With the training and matches that we have participated in, I believe we are going to do well," head coach Paul Bitok said, as per KBC Sport.
On her part, Sharon Chepchumba also noted that the training and international matches have been of great benefit to the team.
She added that maintaining a hot streak in their two friendly matches is a morale booster for them to keep going.
"I really appreciate those who organised for this friendly…it's not easy. The matches have given us the energy for working harder," she said.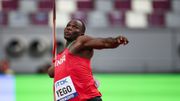 The javelin star is keeping fingers crossed that the Paris Games will yield success after his failed attempt in Tokyo
Meanwhile, the team selected to take part in the FIVB Challenger Cup includes Chepchumba, Emmaculate Nekesa, Rose Magoi, Loice Simiyu, and Juliana Namutira.
Mercy Moim, Veronica Adhiambo, Leornida Kasaya, Jemimah Siango, Agripina Kundu, Edith Wisah, Belinda Barasa, Lorine Chebet, and Trizah Atuka have also made the squad.