Fans raise questions about potential FIFA sanctions as Harambee Stars prepare for a friendly match against Russia in Ankara, Turkey.
The Kenya national football team, Harambee Stars, is gearing up for an international friendly against Russia in Ankara, Turkey, on October 16th.
This encounter, set to take place during the October international break, has garnered significant attention and spurred discussions about the implications for Kenya.
With Russia's recent suspension from FIFA's international competitions due to geopolitical tensions, the question arises: Will Kenya face sanctions for playing against a team that is been cast into international football's wilderness?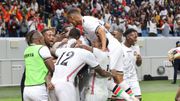 Kenya national football team, Harambee Stars, prepares to face 2018 World Cup hosts Russia in a high-stakes friendly as World Cup qualifiers loom.
To understand the nuances, let's first dive into the background. Russia's national team has been barred from FIFA and UEFA competitions, the most notable being the 2022 Qatar World Cup, due to the country's military involvement in Ukraine.
The global outcry following the invasion of Ukraine led to FIFA's decision, which was met with a mix of support and criticism. It is important to underline that FIFA's ban on Russia pertains specifically to competitive fixtures, thus non-competitive games like friendlies are exempt from this ruling. This essentially means that Russia can organize friendly matches outside of FIFA's main jurisdiction.
When Kenya and Russia's match was announced, a part of the footballing community raised eyebrows. Given the political tensions surrounding Russia and its international image, some fans were concerned about the implications for Harambee Stars.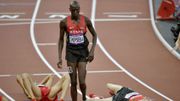 A legendary photo of Nixon Chepseba walking after a grueling race inspires and symbolizes the indomitable spirit of athletes worldwide.
The most prominent among these concerns is whether Kenya could face potential repercussions from FIFA for deciding to play against a nation that is currently banned from global competitions.
However, the aforementioned distinction between competitive and non-competitive fixtures plays a crucial role here. As Russia has previously played friendlies against other nations, including Qatar, Tajikistan, and Uzbekistan, and those matches were sanctioned by their respective football confederations and eventually by FIFA, it sets a precedent.
The game against Uzbekistan, in particular, stands out. Both the Football Association of Uzbekistan and the Russian Football Union received the required approvals from their respective confederations, AFC and UEFA, and the match's outcome even affected the FIFA rankings.
This makes it clear that friendlies, despite the overarching ban, are still permissible and are viewed differently by the footballing governing bodies. Thus, Kenya's decision to play Russia does not violate any existing FIFA guidelines.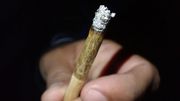 Kenyan footballers increasingly turn to bhang and stimulants for performance, risking health and careers, amidst a backdrop of unawareness and penalties.
Another interesting element to consider is the venue. The match is scheduled to take place in Ankara, Turkey, a neutral ground. This further alleviates any potential concerns around favoring or supporting any political stance.
For Kenya, this game is a significant opportunity. The vast difference in FIFA rankings between the two nations – Russia at 33 and Kenya at 109 – makes this a challenging yet valuable match for Harambee Stars. As they prepare for the 2026 FIFA World Cup qualifiers, facing a team with Russia's experience and calibre will undoubtedly offer invaluable insights and experience.
Russia, on the other hand, finds itself in an unenviable position. Banned from the 2022 World Cup and the Euro 2024, their national team is in uncharted waters. Friendlies like the one against Kenya offer the squad a chance to remain competitive and maintain team cohesion during these trying times.