The former France international is facing the sack for attacking his coach by grabbing his collar.
Former Liverpool defender Mamadou Sakho is at risk of being sacked by Montpellier reportedly attacking manager Michel Der Zakarian after training on Tuesday evening.
According to L'Equipe, Sakho grabbed Der Zakarian by the collar and knocked him to the ground in front of several witnesses during a training ground bust-up.
The confrontation was sparked when Sakho was not given a foul by Der Zakarian during training and proceeded to leave the training pitch.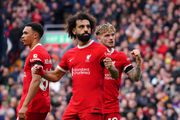 The Premier League winner believes that Salah has now surpassed Steven Gerrard's legacy at Liverpool
Der Zakarian is alleged to have responded to Sakho walking off by telling the 29-cap French international that the session was 'not à la carte'.
This remark angered Sakho who reacted by knocking Der Zakarian to the ground. Players and staff members quickly stepped in to prevent the situation from escalating further, while Der Zakarian was left furious, banging on the walls and doors to let his frustration out.
Neither Sakho nor Der Zakarian was willing to speak further on the matter to L'Equipe, but the former could now face serious punishment for his behaviour.
Sakho could potentially be dismissed for serious misconduct if the club finds that he acted inappropriately.
The 33-year-old had an eight-year stay in the Premier League, spending four of those at Anfield before leaving the Reds to join Crystal Palace in 2017.
He moved back to France to sign for Montpellier in 2021, but his days at the Ligue 1 outfit could be numbered after a furious exchange with the team's manager.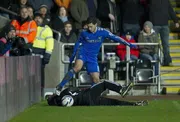 The ball boy that Eden Hazard kicked back in 2013 in Chelsea's loss to Swansea City has gone on to become filthy rich.
He was told he was no longer part of Der Zakarian's plans in the summer but was unable to get a transfer elsewhere.
The Frenchman has made just one brief substitute appearance in the league this term and that could yet prove to be his final outing for the club.
Montpellier have had a difficult start to the season having picked up just nine points from their opening eight games to leave them 14th in the table.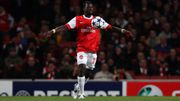 The former Arsenal right-back has expressed his joy at finding peace following a nasty divorce that saw his ex-wife handed a huge chunk of what he owned.
They also had a match against Clermont Foot abandoned earlier this month after the opposition goalkeeper was targeted by a firecracker thrown by supporters.
Clermont Foot goalkeeper Mory Diaw was carried off, while his team-mate Neto Borges was then shown a red card for giving a middle finger gesture to the Montpellier fans.
The game was called off in added time, and Montpellier are set to learn the sanctions they will face for their fans' behaviour shortly.
Follow our WhatsApp channel for more updates.