Team Kenya will be represented by three women, Tokyo Marathon champion Rosemary Wanjiru, Selly Kaptich, and Shyline Jepkorir.
On Saturday morning, August 27, the women's marathon team will take on the tough course in the Hungarian capital with everyone hoping to make their country proud.
Team Kenya will be represented by three women, Tokyo Marathon champion Rosemary Wanjiru, Selly Kaptich, and Shyline Jepkorir. The trio will be hoping to claim a 1-2-3 clean sweep but tough competition awaits them.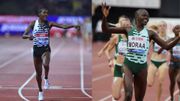 The marathon team had already been selected earlier and it includes Titus Kipruto and Rosemary Wanjiru among others.
During last year's edition of the event in Oregon, Ethiopia's Gotytom Gebreslase won in the fastest-ever time in a women's championship marathon, 2:18:11.
The 2011 world U18 3000m champion was unable to keep up with one of them on the rolling hills of Boston in April, finishing 10th in her only marathon of the year in 2:24:34 – eight places and 2:44 behind compatriot Amane Beriso Shankule, who was runner-up to two-time world champion Hellen Obiri.
Gebreslase will have to contest Wanjiru, who is Kenya's favourite to medal at the event. The 28-year-old, fourth in the world 10,000m final in Doha in 2019, clocked one of the fastest marathon debuts in history, 2:18:00, as runner-up to Ethiopia's Tigist Assefa in Berlin last year.
In addition to Gebreslase, five other finishers from the top 10 in Oregon last year will be on the start line including bronze medallist Lonah Salpeter from Israel and fourth-placed Nazret Weldu of Eritrea, plus Keira D'Amato of the US (eighth), Japan's Mizuki Matsuda (ninth) and Mexico's Citiali Moscote (10th).
The loaded field also includes the second-fastest woman of 2023, Ethiopia's Tsehay Gemechu, the runner-up to Wanjiru in Tokyo in 2:16:56, who finished fourth in the 5000m in Doha in 2019, and Bahrain's 2017 marathon world champion Rose Chelimo.
Ethiopians will be looking to give Team Kenya a nightmare since world 10km record-holder Yalemzerf Yehualaw is also in the mix.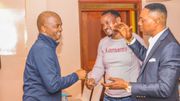 Kenyan football gears up for exciting 2023/24 season, with strategic planning, broadcast deals, and high-energy opening day clashes.
However, Wanjiru, will enjoy the company of 2014 world half marathon bronze medallist Kaptich, who was third in Berlin in 2019, and Jepkorir, a winner in Enschede in April in 2:22:45. Together, they can work as a team and bring something good back home.
At 36, the veteran Kaptich is four years younger than Australia's two-time Commonwealth medallist Lisa Weightman, who showed her enduring class with 2:23:15 for fourth place in Osaka in February.
Another notable entrant is Poland's Aleksandra Lisowska, who broke away in the final 2km to win the European title in Munich 12 months ago.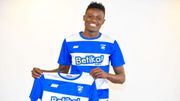 The ex-Mwatate United captain signs a 3-year contract with Ingwe, excited to contribute to the team's success.